You already know that the library offers a great collection: electronic resources in all disciplines, millions of books and other print resources, primary source and archival materials, and much more. This guide introduces an array of library services and expertise — some new, some you might not be familiar with — that support and advance your research and teaching.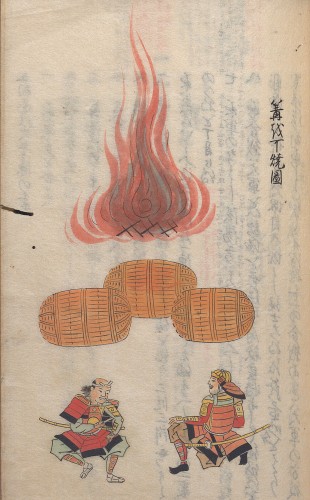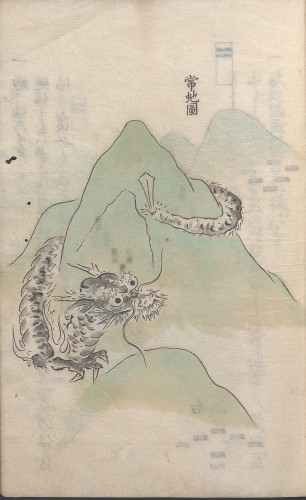 The Kamada Collection
Among Asia Library's earliest acquisitions is the Kamada Collection, which was part of the personal collection of Kamada Library founder Kamada Katsutarō. Among its 20,000 volumes are 1,200 published before 1868, some of which had remained uncataloged until recently.
You can find out more about this collection, and about the history of Asia Library, in a series of blog posts that offer a small sampling of illustrations and descriptions from recent discoveries.
Posterity made easy
Getting your publications and other scholarly output into Deep Blue — the University of Michigan's permanent, safe, and accessible repository — just got a whole lot easier.
The library's new Enhanced Deposit Service will work one on one with faculty members, starting with their CVs, to identify and gather materials, check on copyright status, and upload their selected body of work as a batch into Deep Blue.
Nathan Sheldon, professor of Earth and Environmental Sciences, used the service in its pilot phase and recommends it. "I had a really positive experience with the enhanced deposit service. Everything happened efficiently, and whenever there were specific questions or issues I was either advised on how they could be solved or consulted over the best way to move forward."
Jim Ottaviani, the librarian who coordinates Deep Blue, has long seen the need for this kind of assistance. "Our faculty are productive from day one, and the number of publications they've authored can feel like a barrier to getting started." And late career researchers didn't have access to an institutional repository earlier in their careers (it launched in 2006). Clearing the backlog for faculty removes the question of "Where do I begin?" and makes way for the routine deposit of new work.
More/Less
Sheldon's motives for using Deep Blue are twofold: "The practical reason is that as a scientist, I have various data management and accessibility responsibilities from funders." The service enabled him to comply with these requirements, as well as publisher-driven embargoes — "an ever-shifting landscape" — without delving into the details of each publication's status.
His other motive is philosophical: "As employees of a public institution, faculty should make our work available to our 'constituents,' and it should be archived in a way that minimizes any potential knowledge loss." He notes that some potential readers are already finding their way to his work in Deep Blue, with one paper downloaded 19 times since in April.
The Enhanced Deposit Service is made possible via some automation on the back end, processes that were developed and tested by Martha Stuit, who is in charge of this service. "There is still a small time commitment on the front end," she explains. Faculty must provide an updated CV, as well as electronic or physical copies of materials to be deposited with appropriate descriptions or citations to ensure discoverability. They also need to provide publication agreements if they have them. But they then turn over the work of reviewing rights and depositing, which is time-consuming on an item-by-item basis, to a batch method handled by Stuit.
By beginning with the CV, Stuit has an opportunity to remind faculty that Deep Blue isn't just for journal articles. The repository holds a range of work, and deposits include book chapters, conference proceedings, slide presentations, posters, videos, teaching materials, and research data. "Your body of work can and should represent whatever you think is important and significant," she says.
And this body of work will be preserved for future generations as an important part of the library's collection, with stable URLs to ensure the links shared on your websites and CVs remain current, and automatic migration to future technology platforms.
To find out more about Enhanced Deposit service, or if you're ready to get started, contact Martha Stuit at deepblue@umich.edu.
New browser extension offers easy access
The library is testing out a new browser extension for Chrome, Firefox, Safari, Edge, and Opera  that offers quick and easy access to online library resources. Lean Library, a free download, detects whether the library subscribes to a website's contents and provides automatic access (you'll know when the extension icon turns green). If you're off campus, you may need to provide your U-M credentials.
If Lean Library can't provide library access, it automatically searches for open-access versions, or provides a link to interlibrary loan so you can request it.
The mobile version of Lean Library is still in development. If you're interested in ready off-campus access to library resources on your phone or tablet, or if you use an unsupported browser, try the library's Proxy Server Bookmarklet.
To provide feedback on this pilot, send email to leanlibrary-support@umich.edu.
Get materials not in the collection
Put course materials on reserve
To make your course packs, optional reading materials, textbooks, and other media freely available to your students, you must submit a Course Reserves Request Form.
Ask a Librarian
Use our Ask a Librarian service for research-related questions or for information about how to use library resources and services.
Creating, developing, and managing your project
The library's Research Data Services can provide expert help with the research methods and tools you'll need to collect, describe, and manage the information and data you'll be assembling.
Create meaningful images from your research data with help from the library's data visualization specialists.
Make informed decisions about the creation and reuse of intellectual property with help from the experts in our copyright office.
Exploring your area of inquiry
The library's subject specialists offer deep knowledge in a wide variety of disciplines and are available to consult with you on research or be an active partner in your project.
Library specialists can identify potential sources of funding and can set you up to receive weekly alerts with new funding opportunities.
Research Guides serve as roadmaps that point you and your students directly to trusted sources in your field of study.
Get help finding, accessing, and acquiring data sets from the library's network of data services.
Sharing, publishing, and preserving your work
Your subject specialist can provide information about the publication venues that will maximize the impact of your work and about tools to help manage your identity, and the library's Michigan Publishing Services can help you with original digital and print products.
Use the library's institutional repository, Deep Blue, to preserve and share your publications, data, and other research materials, and to meet funder mandates.
The library's copyright specialists will consult with you in person or online about your publishing agreements, and have developed author's addendum to help you retain your right to use and share your work.
Finding help
Faculty, staff, and students can register for free library workshops offered year-round through the Teaching and Technology Collaborative.
ScholarSpace offers consultation services, workshops, and course-integrated instruction to help faculty, students, and staff develop digital literacy and design skills.
Doing it yourself
Use the DIY Toolkit to introduce library research to your students. Handouts, slideshows, and exercises are ready for use in the classroom, and allow you to select the information to share with your students.
Provide students access to specific library materials and services from within your Canvas course site.
Assign online tutorials to help students learn how to navigate and use the vast resources available through the library.
Opportunities for your students
One Credit Courses
These classes, taught by librarians, will enhance your students' research skills, improve their ability to sort fact from fiction, and introduce them to data visualization techniques.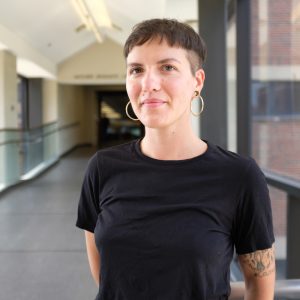 Library Mini Grants
Mini grants for students support innovative and collaborative projects that make a real-life impact. We supply money, a library mentor, and access to world-renowned research collections.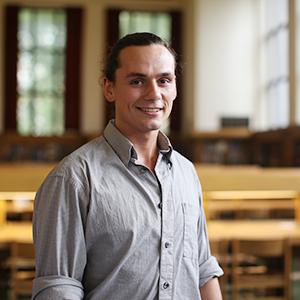 Undergraduate Research Awards
Stellar research projects deserve recognition. Suggest that your students apply for a cash award, and submit a letter of recommendation illustrating how the student's use of library materials contributed to making a project comprehensive, original, or unique.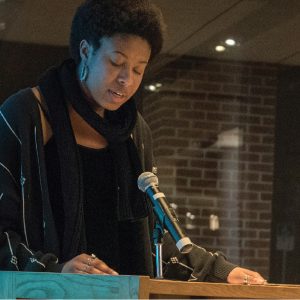 Café Shapiro
Nominate your top undergraduate student writers to read or perform their works. We'll include their work in an anthology to be deposited in Deep Blue. And we'll provide the coffee.
Current & upcoming exhibits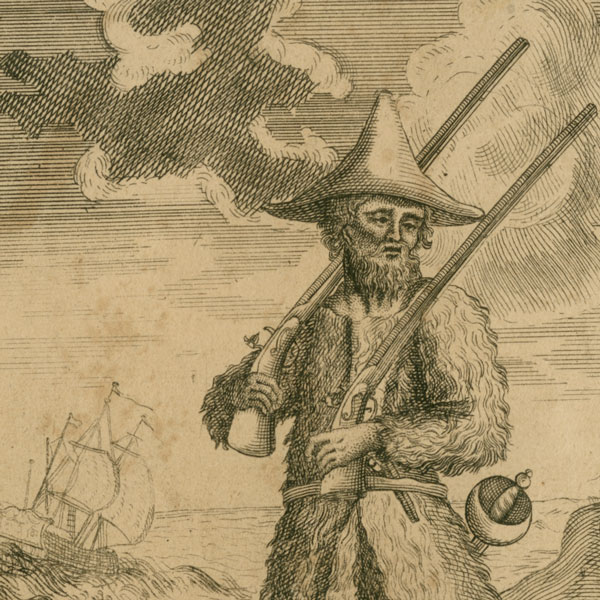 Other Crusoes, Other Islands
See Other Crusoes, Other Islands: Mapping a Complex Legacy in the Audubon Room, Hatcher Gallery | September 16 through December 17
Three hundred years after the publication of Robinson Crusoe, this exhibit draws on the Hubbard Collection of Imaginary Voyages — one of the world's most comprehensive collections of Crusoe editions, translations, adaptations, and spin-offs — to interrogate the troubled legacy of Daniel Defoe's seminal novel, and explore how some have pushed back against the colonialist, hyper-masculine, and racist ethos of the text.
Content advisory: Some items in this exhibit feature racist imagery and potentially painful content. Although this exhibit includes children's books and board games, it is not geared towards children.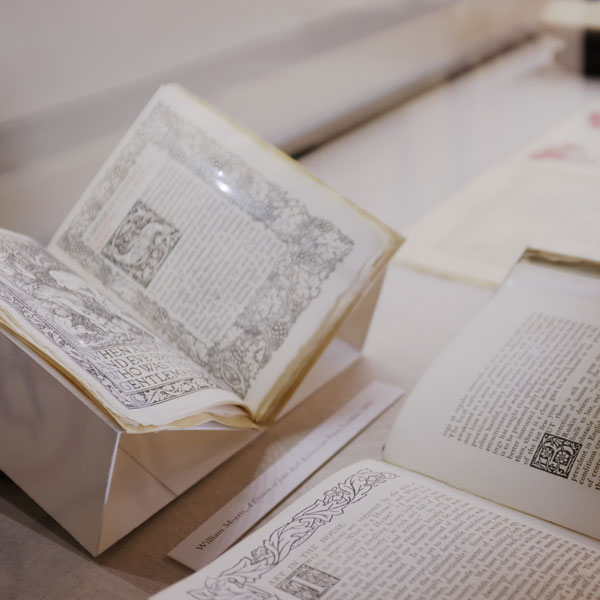 Circulating the Avant-Garde
See Circulating the Avant-Gard: Aesthetic Counter-Publics in the Little Magazines, 1890-1920 in the Special Collections Research Center, 6th floor Hatcher | though October 3
With advances in color lithography and photo-engraving, richly illustrated  "little magazines" flourished between 1890 and 1920. This exhibit showcases their variety, beauty, and originality, and also their distinctive purpose: to create communities around avant-garde ideas outside of mainstream channels and that transcended national borders.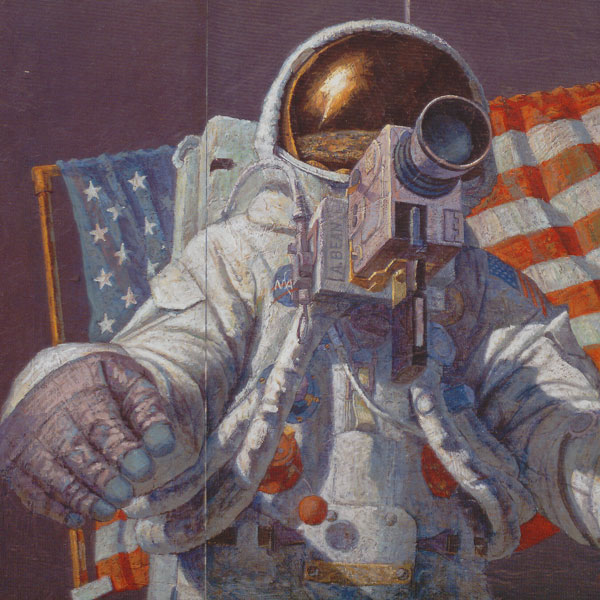 Instruments of Knowledge
See Instruments of Knowledge: Celebrating the First Moon Landing in the North Lobby, Hatcher | through October 6
The exhibit features spaceloft blanket insulation from the Materials Collection, an artists' book by astronaut Alan Bean, and photos, books, and news excerpts from the landing and beyond. Plus, learn about the U-M in space: the Gemini 4 and Apollo 15 crews both included U-M alumni.