You already know that the library offers a great collection: electronic resources in all disciplines, millions of books and other print resources, primary source and archival materials, and much more. This guide introduces an array of library services and expertise — some new, some you might not be familiar with — that can support and advance your research and teaching.
Open access monograph grants promote faculty engagement
The University of Michigan is a charter participant in a digital monograph publishing initiative that seeks to increase academic and public engagement with long-form humanities scholarship.
The initiative awards Toward an Open Monograph Ecosystem grants, which promote the digital dissemination of humanities scholarship by providing academic publishers with funds to produce and distribute an open-access version of long-form scholarly works.
Each award is for around $15,000, and there is no departmental cost-share. U-M faculty are eligible to apply. Applicants are limited to one award during the five-year pilot, which runs from 2018–22.
View Holocaust testimonies at the Askwith Media Library
The 
Fortunoff Video Archive of Holocaust Testimonies,
which includes more than 4,400 testimonies of people with first-hand experience of Nazi persecution, are now accessible at U-M Library through a partnership with Yale University Library. Testimonies are recorded in the witness' preferred language, and range in length from thirty minutes to 40 hours.
Find what you need
Use U-M Library Search to find books, journals, and more.
Once you find what you're looking for, select Get This in the item record to request delivery to a campus library or your department address, or to have small portions scanned and delivered electronically.
Get materials not in the collection
Put course materials on reserve
To make your course packs, optional reading materials, textbooks, and other media freely available to your students, you must submit a Course Reserves Request Form.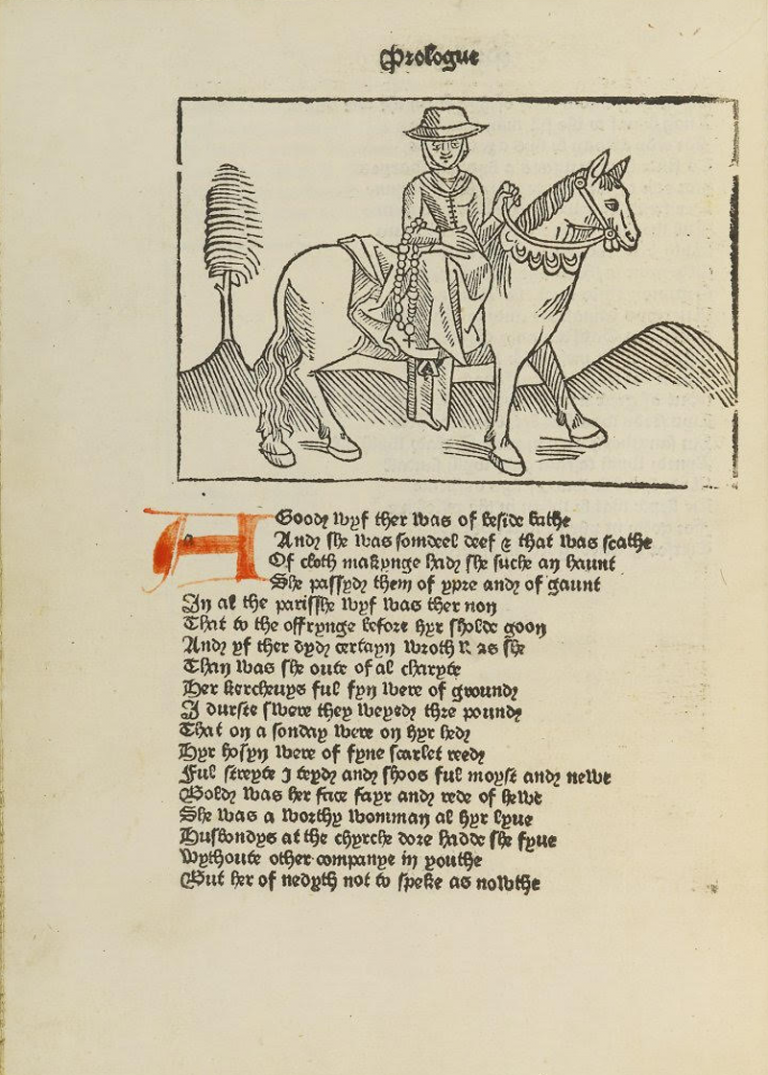 Spotlight: The Middle English Dictionary gets an update
Let's get through the awkward question first: why update a dictionary for a language that hasn't been spoken since the end of the Middle Ages, more than 500 years ago?
Well, one might point out that Middle English is the language of Chaucer, author of The Canterbury Tales, which remains a seminal work in the canon of English literature. Scholars today continue to grapple with unanswered questions about its structure, content, and contemporary dissemination; and readers, whether of the original or a modern rendering, are reminded in some of the bawdier tales that the people of the Middle Ages were every bit as human as we are.
One might also point out that Middle English, foreign as it may seem, is antecedent to the English we write and speak today, and thus remains important to linguists and scholars who seek to answer the many "whys" the English language presents.
One might also point out that the era of Middle English was tumultuous, and that the contours of this tumult remain resonant in our time: social, political, and religious conflict; mass migration; shifts in the role of women within and beyond the domestic sphere; economic disruption unleashed by the introduction of new technologies. There are direct and indirect lines from that period to the present, and to fully understand the lives and events described in the contemporary written record, researchers need access to the language of the time, in all of its nuance.
More/Less
And one might also point out — as did Paul Schaffner, who's leading a U-M Library project to comprehensively update the online Middle English Dictionary — that heretofore unstudied texts from the period continue to appear in print, contributing both new words, and novel uses of existing words, to the lexicon. Among them are a popular medical text, thousands of local documents recently published in the Middle English Local Documents database, a dictionary of medical terms that contains hundreds, maybe thousands of terms not previously know to have been part of the Middle English vocabulary, and thousands of artists' recipes for ink, paint, and dyes that are full of everyday words for artists' materials.
Not incidentally, this long-awaited update reinvigorates a project with deep roots in the University of Michigan.
The work of seven decades
Work in earnest on the Middle English Dictionary began at the university in 1930, though its origins go back further still to 19th-century work on the Oxford English Dictionary. (For an enlightening read about the fractious early years of the project, see James Tobin's War Over Words.) It was an academically prestigious, laborious, and very low-tech affair: early releases — the dictionary was published in segments, sold by subscription, with each individual portion (the term of art is "fascicles")  encompassing a range of letters — were printed from camera-ready typewritten pages.
"For a long time, they actually produced it on two typewriters, one for Roman, one for bold," Schaffner says, with the first typist leaving blank the necessary spaces for the second. By the time he joined the project as a lexicographer in 1989, they had graduated to a dot-matrix printer, with a font that simulated the typewriter's for consistency. The last fascicle shipped in 2001 (now produced from laser-printed pages, the typewriter font abandoned), and the Middle English Dictionary was finally complete. That edition, published by the University of Michigan Press, remains in print. For scholars studying the Middle Ages, it was an indispensable resource.
"Completeness," however, is a chimera to the lexicographer. By the time that last fascicle shipped, there were already thousands of "supplement slips" (notes regarding errors, omissions, citations, etc.) accumulated toward a new edition, as is typical for any dictionary. But the organization that created the Middle English Dictionary had dissolved; there was no plan for a revision or supplement. And the project to bring the dictionary online as the Middle English Compendium (the dictionary along with its associated bibliography and a searchable corpus of Middle English texts), initiated by the library in 1997 with Schaffner brought in to manage, was focused on the then-formidable challenge of translating a print resource into a useful and usable online experience.
A library resource, renewed
The online compendium went live in 2000, and though it offered a few corrections and clarifications, it was meant to serve as an accurate online version of the citable, authoritative print version. But Middle English scholarship did not stand still; new texts, new words, new meanings, continued to emerge.
There were many factors that drove Schaffner in 2015 to apply for a National Endowment for the Humanities grant to update the compendium, among them yet-unused dedicated gift dollars, which could serve as matching funds; the technological obsolescence of the crumbling underlying platform; the dated user interface, which presented growing difficulties for each new generation of scholars; and the aforementioned lag between the compendium and relevant scholarly discoveries and publications, to name just a few. But it was those thousands of supplement slips, accumulated over decades and containing a wealth of inaccessible knowledge, that presented both the driving motive and the greatest challenge: Schaffner knew the information was valuable, and that any update seeking to incorporate it would be resource-intensive.
Now, with the two-year grant at an end and thanks to the work of Schaffner and others in the library's Digital Content & Collections department, the renewed compendium is online in beta form, with a vastly improved user interface residing on a stable platform that allows for regular updates and ensures the viability of the site for the foreseeable future. On the content side, the dictionary now incorporates quotes and information from those 20,000 supplement slips and from recent editions of Middle English texts that call out words not captured in the dictionary — in effect, crowd-sourced additions and corrections. Other improvements include improved linkage to entries in the Oxford English Dictionary and the Dictionary of Old English, and a host of corrections the older platform couldn't accommodate.
Schaffner is careful to note that this renewal project has no end point; eventually, the beta compendium will go live and the original interface will be retired (the target date is April 2019), and that will mark an important milestone. But built into the team's work is the creation of a process for ongoing revision — no more waiting half a century (the first fascicle was published in the 1950s) for corrections and updates. From now on, the dictionary and its accompanying resources will both inform and be informed by new linguistic, historical, and literary discoveries.
While Schaffner leaves no doubt that the renewed compendium is an all-around improvement (as confirmed by researchers who have tried the beta version), he's too much of a scholar to be entirely satisfied. Asked if the new version leaves anything valuable behind, Schaffner mentions the original's "veneer of authority and comprehensiveness." Because of the great backlog of additions and corrections and limits on the resources to process them, the updated dictionary contains "much semi-digested material [...], many 'stub entries' à la Wikipedia, and many draft additions, all marked as such." The team prioritized making the material available over preserving a dictionary's traditionally authoritative stance — "exposing the fact," Schaffner says, "that the Middle English Dictionary, like every dictionary, is and always was a contingent set of surmises, and a semi-informed work in progress."

The move away from overstated authority toward authenticity and openness seems to be in keeping with 21st century moods and trends, which are driven and enabled by the technology of our time. And this perhaps echoes another time, hundreds of years ago, when Middle English, the vernacular of the people, began to compete with French and Latin in written works, and when the very first books were produced via the printing press, a new and revolutionary technology.
Among those first printed books was The Canterbury Tales.
— Lynne Raughley
Creating, developing, and managing your project
The library's Research Data Services can provide expert help with the research methods and tools you'll need to collect, describe, and manage the information and data you'll be assembling.
Create meaningful images from your research data with help from the library's data visualization specialists.
Make informed decisions about the creation and reuse of intellectual property with help from the experts in our copyright office.
Exploring your area of inquiry
The library's subject specialists offer deep knowledge in a wide variety of disciplines and are available to consult with you on research or be an active partner in your project.
Library specialists can identify potential sources of funding and can set you up to receive weekly alerts with new funding opportunities.
Research Guides serve as roadmaps that point you and your students directly to trusted sources in your field of study.
Get help finding, accessing, and acquiring data sets from the library's network of data services.
Sharing, publishing, and preserving your work
Your subject specialist can provide information about the publication venues that will maximize the impact of your work and about tools to help manage your identity, and the library's Michigan Publishing Services can help you with original digital and print products.
Use the library's institutional repository, Deep Blue, to preserve and share your publications, data, and other research materials, and to meet funder mandates.
The library's copyright specialists will consult with you in person or online about your publishing agreements, and have developed author's addendum to help you retain your right to use and share your work.
Spotlight: New image collection shares research data about predators and prey
To investigate the diets of a various snake species, Mike Grundler, a PhD candidate in the Department Ecology and Evolutionary Biology, dissected more than 500 specimens from the U-M Museum of Zoology's collection of nearly half a million preserved reptile and amphibian specimens — the second largest collection in the world. Images of those specimens, along with the 200 prey items he discovered, are now captured in a new digital image collection (herpetophobiacs beware) that includes metadata on predator species and where and when they were collected.
More/Less
Grundler's aim is to discover patterns in the evolution of neotropical snake diets, and the capture and sharing of these high-resolution images and their metadata allows his research to become part of a global network of resources about these creatures and the changes to their ecosystems over time.
This collection has a connection to another digital resource, too. The Herpetology Field Notebooks Collection displays the pages of 286 notebooks kept during the collection of these and other specimens held at the Museum of Zoology. The library's Digital Content & Collections department anticipates someday linking the predator/prey images to the corresponding entries in these notebooks, some of which include detailed descriptions of field conditions, habitat, and specimens.
— Lynne Raughley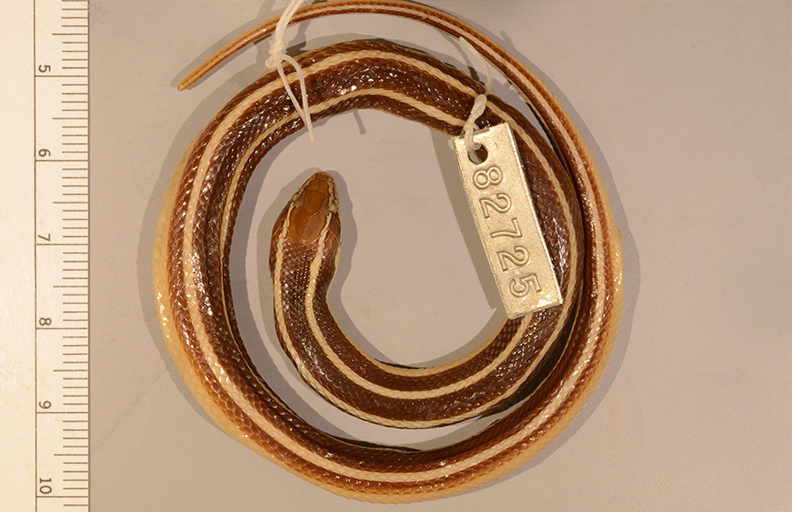 Finding help
Faculty, staff, and students can register for free library workshops offered year-round through the Teaching and Technology Collaborative.
ScholarSpace offers consultation services, workshops, and course-integrated instruction to help faculty, students, and staff develop digital literacy and design skills.
Doing it yourself
Use the DIY Toolkit to introduce library research to your students. Handouts, slideshows, and exercises are ready for use in the classroom, and allow you to select the information to share with your students.
Provide students access to specific library materials and services from within your Canvas course site.
Assign online tutorials to help students learn how to navigate and use the vast resources available through the library.
Spotlight: Enhancing course work with virtual reality
If you're interested in exploring augmented, virtual and mixed reality (AVMR) technology — for learning or for leisure — you can reserve time to use equipment at multiple library locations.
At the Shapiro Design Lab, located on the first floor of the Shapiro Undergraduate Library, classes such as Sophia Brueckner's Sci-Fi Prototyping and Lisa Nakamura's The Internet is a Trash Fire have used AVMR systems to enhance conversation on course topics such as ethical tech design and online harassment, for example, the latter using VR chat to stimulate a discussion on how toxic culture extends to virtual reality. 
The lab's equipment, which is available by request and includes Oculus Rift, Google Cardboard, PlayStation VR, and Oculus Go, is intended for students, staff, and faculty who use games or other kinds of interactive/immersive experiences in their coursework and research.

More/Less
In Sara Blair's How to Read Images class last semester, students visited the lab to examine a number of immersive VR/360° video experiences related to the Syrian civil war and refugee crisis.
"We've been especially interested in claims [that virtual reality is] a so-called 'empathy machine,' allowing users an apparently unmediated access to the experience of others," says Blair, Patricia S. Yaeger Collegiate Professor of English Language and Literature. "Critics have been quick to point out that this is a fantasy that masks the appropriation of that experience, and the way in which it's being transformed as entertainment or spectacle."
Part of what was exciting about access to the lab's technology, Blair says, is that students "were able to connect the promise of VR to the historical response we've studied of earlier new media forms — beginning with photography, whose original format, the daguerreotype, offered viewers the sense of a presence so immediate that it seemed to bring loved ones back from the dead … VR is just the latest in a long line of visual media that train us in complex ways of seeing our world, and make that training invisible."
Prefer a more recreational use of the technology? The Computer and Video Game Archive in the basement of the Art, Architecture and Engineering Library on North Campus includes a Sony PlayStation VR reservable for play within the archive room.
— Emily Buckler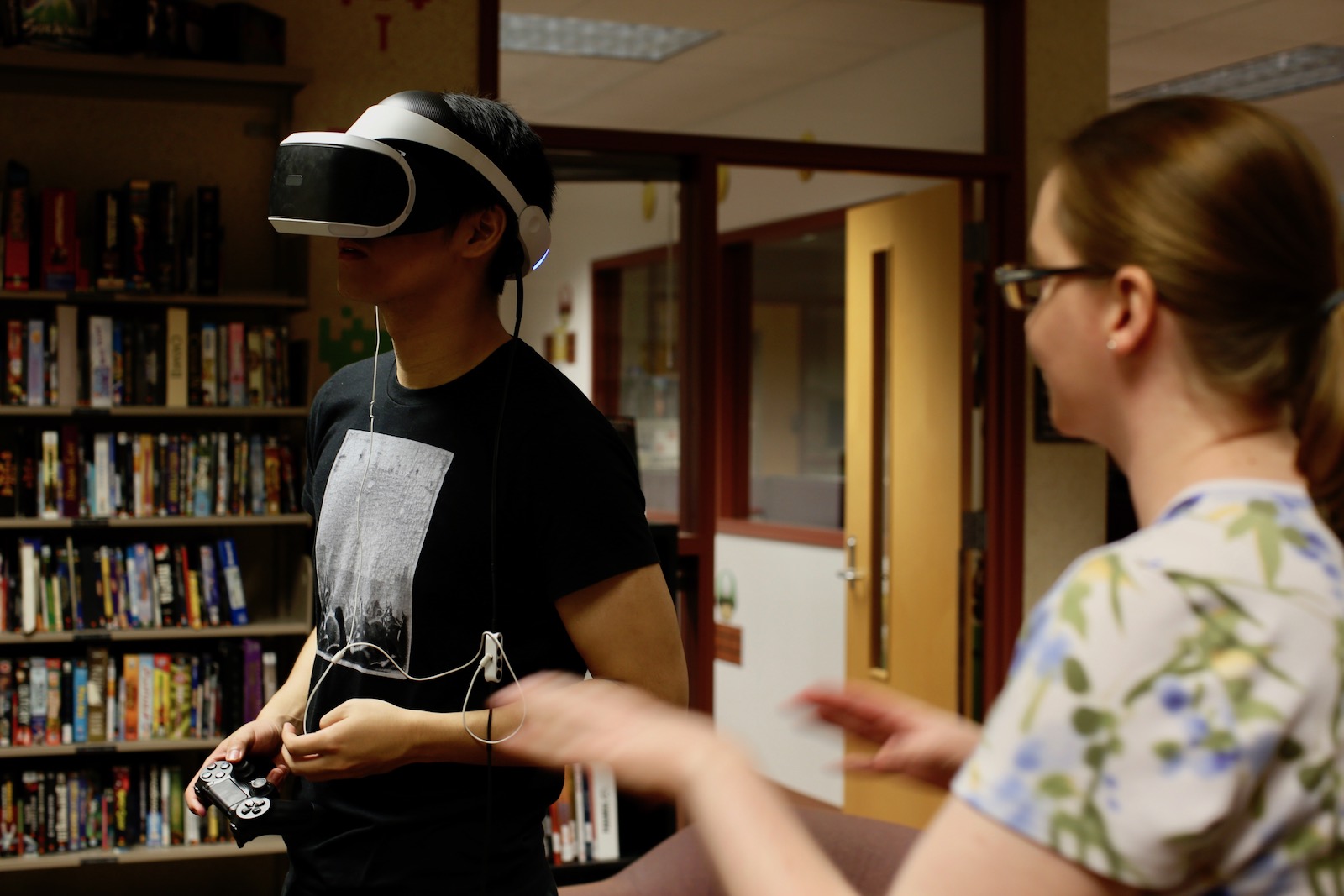 Opportunities for your students
Current & Upcoming Exhibits
Written Culture of Christian Egypt
See Written Culture of Christian Egypt: Coptic Manuscripts from the University of Michigan Collection in the Audubon Room, Hatcher Gallery | Through February 17
This exhibit features works of Coptic literature from the U-M Library Special Collections Research Center. Preserved by the dry climate of the Egyptian desert (like so many other ancient artifacts), these manuscripts document the transmission of the literary heritage of Egyptian Christians, from its beginnings in the 4th century through the 13th centuries CE.
Sinking Cities
See Sinking Cities: Documenting the realities of climate change in cities around the world in the Clark Library, 2nd floor Hatcher | Through February 28
This multimedia exhibit provides a platform to begin understanding the effects of rising sea levels along the coasts of Indonesia, Bangladesh, The Netherlands, Italy, and the United States. By the end of the century oceans are predicted to rise between .3 and 2.5 meters, which will result in major flooding in coastal cities around the world. The Sinking Cities Project aims to document this inundation through the stories of residents and the changing landscape of their cities.
Free Poems and Functional Art
See Free Poems and Functional Art: 50 Years of the Alternative Press in the Audubon Room, Hatcher | February 25 through June 3
In 1969, Ann and Ken Mikolowski set up a 1904 letterpress in their home and began The Alternative Press. After getting their start printing free broadsides of poetry, they began a series of experimental mailings: envelopes that included an assortment of bookmarks, broadsides, bumper stickers, and postcards. Along with selections of this work, this exhibit includes correspondence and drafts that offer a behind-the-scenes view of the workings of the press and its associated artists and writers.