You already know that the library offers a great collection: electronic resources in all disciplines, millions of books and other print resources, primary source and archival materials, and much more. This guide introduces an array of library services and expertise — some new, some you might not be familiar with — that support and advance your research and teaching.
Digital scholarship demystified
We caught up with Anne Cong-Huyen, the library's digital scholarship strategist, to find out where this burgeoning enterprise is headed. (The interview has been edited for length and clarity.)
How do you describe digital scholarship?
Digital scholarship is a broad term we are using to describe a variety of research and teaching activities that use digital methods such as text mining, 3D modeling, or mapping;  tools such as ArcGIS, Voyant, Gephi; or platforms like Omeka and WordPress. Some disciplines have a long history of engaging in digital scholarship, even if they don't use that phrase, while some have seen more recent engagement. Digital scholarly methods are often chosen because they allow for different kinds of analyses or modes of distribution. 
What's the landscape on campus for digital scholarship?
There are many faculty across different departments and schools who have been engaged with digital scholarship for many years. Alexandra Stern, J. Alex Navarro, and Howard Markel's Influenza Digital Archive, for example, is a longstanding project that was developed with U-M Library. This project provides a truly interdisciplinary and multi-faceted documentation of the American Flu Epidemic. 
More/Less
Likewise Abigail Stewart's Global Feminisms Project and Maria Cotera's Chicana Por Mi Raza are oral history projects of feminism in different forms. We also see digital scholarship appearing in courses where the students create online exhibits; two examples are the scrapbook of American History and Jane Austen, as well as the Wikipedia editing assignments, where students add content and research new or existing pages on Wikipedia.
Our campus offers an embarrassment of riches that make this work possible, but it can be difficult to navigate and access those resources, and to figure out who to speak to for expertise and assistance. The library is working to make these resources, and the processes around using them, more clear and transparent.
How does the library fit into this landscape? And what's our future role in this work?
In many ways, the library is central to cohering resources and expertise in digital scholarship because many of the skills that we specialize in (such as metadata, data management, digital preservation, or access) are incredibly important to ensuring the durability and availability of digital projects. We have been working closely with partners in other units like LSA, ITS, ARC, the Humanities Collaboratory, and the Duderstadt Center to try to make the process of finding partners, expertise, and access to tools and platforms easier. We also have a long history of partnering with faculty on research, digital projects, and in digital pedagogy and we are developing structures to allow us to support a broader range of researchers and more diverse forms of projects.
What services do you offer to researchers?
Our engagement can involve early discussions to conceptualize the project, developing plans for managing data, and planning for the entire lifecycle of the project, including long-term preservation and the selection of platforms and tools. We offer twice-monthly digital scholarship office hours and you can find help by emailing library-ds@umich.edu. We'll connect you with librarians and staff to help you with your project. You can also learn more about events and workshops that we're hosting by taking a peek at our Digital Scholarship Calendar, which has information on our office hours and events. We're also in the process of mapping out resources and sharing those via a website, which is currently under construction.
We also visit graduate classes and provide introductions to digital scholarship or digital humanities, and we offer workshops on particular methods, from digital mapping and data analysis, to editing Wikipedia and digital publishing. Additionally, if you want support for a digital assignment, librarians with digital pedagogy expertise can help you design assignments and think through instruction and evaluation.
On February 5th, we'll be hosting our second Connecting Digital Scholarship event, which brings together faculty researchers and their support partners in the library and IT to discuss the process of working on collaborative digital projects.
And on February 14th, we'll be hosting our second Frederick Douglass Day event in the Hatcher Gallery to celebrate the Black Women's history of activism of the U.S. Everyone's welcome!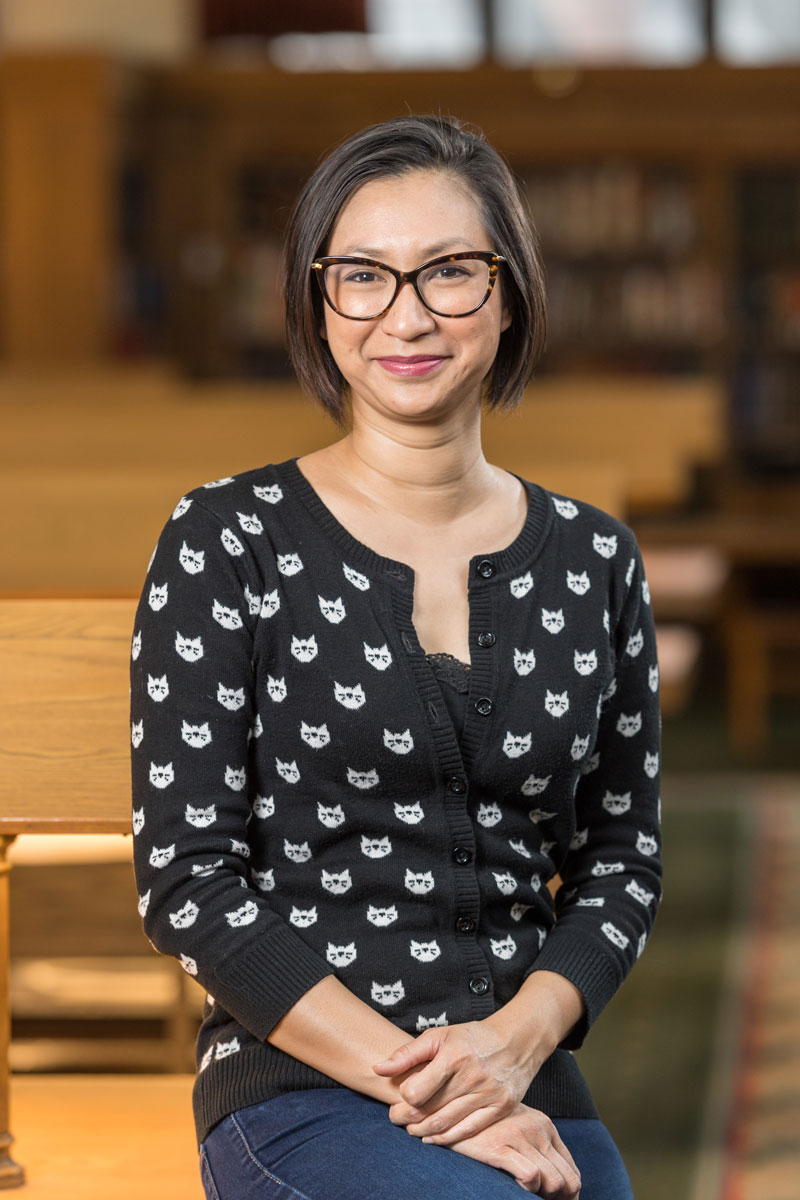 Photo by Michigan Photography
Get materials not in the collection
Put course materials on reserve
To make your course packs, optional reading materials, textbooks, and other media freely available to your students, you must submit a Course Reserves Request Form.
Ask a Librarian
Use our Ask a Librarian service for research-related questions or for information about how to use library resources and services.
Creating, developing, and managing your project
The library's Research Data Services can provide expert help with the research methods and tools you'll need to collect, describe, and manage the information and data you'll be assembling.
Create meaningful images from your research data with help from the library's data visualization specialists.
Make informed decisions about the creation and reuse of intellectual property with help from the experts in our copyright office.
Exploring your area of inquiry
The library's subject specialists offer deep knowledge in a wide variety of disciplines and are available to consult with you on research or be an active partner in your project.
Library specialists can identify potential sources of funding and can set you up to receive weekly alerts with new funding opportunities.
Research Guides serve as roadmaps that point you and your students directly to trusted sources in your field of study.
Get help finding, accessing, and acquiring data sets from the library's network of data services.
Sharing, publishing, and preserving your work
Your subject specialist can provide information about the publication venues that will maximize the impact of your work and about tools to help manage your identity, and the library's Michigan Publishing Services can help you with original digital and print products.
Use the library's institutional repository, Deep Blue, to preserve and share your publications, data, and other research materials, and to meet funder mandates.
The library's copyright specialists will consult with you in person or online about your publishing agreements, and have developed author's addendum to help you retain your right to use and share your work.
Finding help
Faculty, staff, and students can register for free library workshops offered year-round through the Teaching and Technology Collaborative.
ScholarSpace offers consultation services, workshops, and course-integrated instruction to help faculty, students, and staff develop digital literacy and design skills.
Doing it yourself
Use the DIY Toolkit to introduce library research to your students. Handouts, slideshows, and exercises are ready for use in the classroom, and allow you to select the information to share with your students.
Provide students access to specific library materials and services from within your Canvas course site.
Assign online tutorials to help students learn how to navigate and use the vast resources available through the library.
Opportunities for your students
One Credit Courses
These classes, taught by librarians, will enhance your students' research skills, improve their ability to sort fact from fiction, and introduce them to data visualization techniques.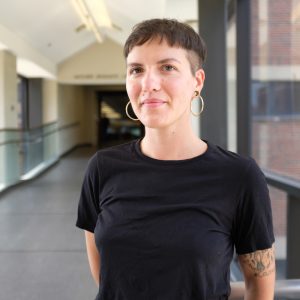 Library Mini Grants
Mini grants for students support innovative and collaborative projects that make a real-life impact. We supply money, a library mentor, and access to world-renowned research collections.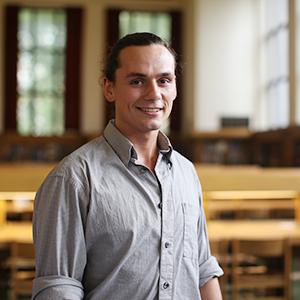 Undergraduate Research Awards
Stellar research projects deserve recognition. Suggest that your students apply for a cash award, and submit a letter of recommendation illustrating how the student's use of library materials contributed to making a project comprehensive, original, or unique.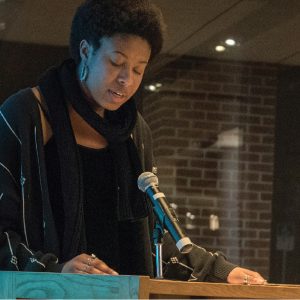 Café Shapiro
Nominate your top undergraduate student writers to read or perform their works. We'll include their work in an anthology to be deposited in Deep Blue. And we'll provide the coffee.
Current & upcoming exhibits
Dear Stranger
See Dear Stranger: Diaries for the Private and Public Self in the Audubon Room, Hatcher Gallery | Through April 12
Explore more than two centuries of diaries and diary-like documents from across the holdings of the Special Collections Research Center, ranging from privately emotive to publicly informative. These ephemeral writings embody elements of both private and public writing, and document lives and events that are often absent from the historical record.