You already know that the library offers a great collection: electronic resources in all disciplines, millions of books and other print resources, primary source and archival materials, and much more. This guide introduces an array of library services and expertise — some new, some you might not be familiar with — that can support and advance your research and teaching.
New U-M Library Search is faster and mobile friendly
On July 30, the U-M Library launched the full version of its new search interface, which combines various search paths and tools — Mirlyn, Search Tools, ArticlesPlus, etc. — into one interface that's faster and works on mobile devices and equipment using assistive technologies. Because improvements are ongoing, the development team welcomes your comments.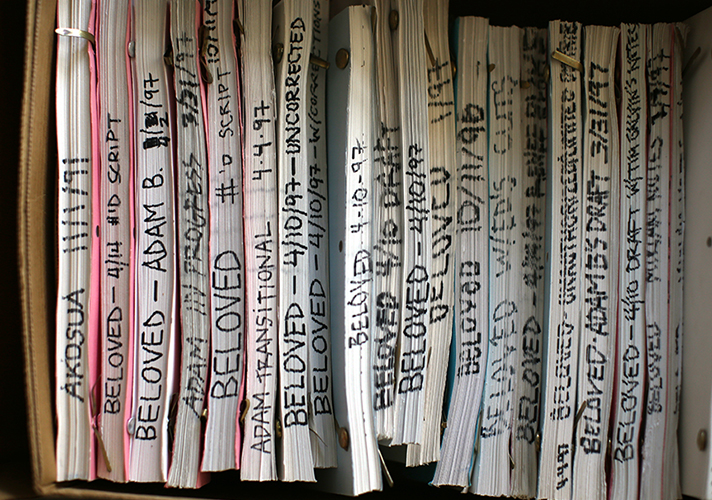 Jonathan Demme archive
The University of Michigan Library will welcome the archive of the late award-winning director, producer and screenwriter Jonathan Demme.
The donation from the Demme family was announced Friday at the Traverse City Film Festival ahead of a special screening of "Swimming to Cambodia," a 1987 film directed by Demme.
The personal archive comprises approximately 700 linear feet of materials related to Demme's 40-year-long career that was punctuated by films like "Silence of the Lambs," "Philadelphia," "Stop Making Sense," "Something Wild" and "Beloved," among many others.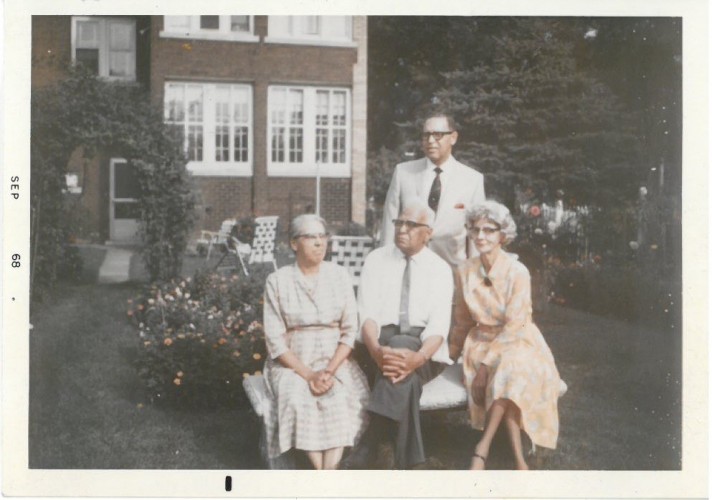 Thompson Family Papers
The library recently acquired the Thompson Family Papers, a collection that illuminates into the lives and political activities of Detroit's black professionals in the mid-20th century.
Mamie L. and William A. Thompson arrived in Detroit in 1924 during the Great Migration, a mass movement that saw millions of African Americans relocate from southern states to northern cities. William ("W. A.") was a physician at Parkside Hospital, Detroit's first black hospital, and eventually became its chief of staff. The couple were active in Detroit's branch of the National Association for the Advancement of Colored People (NAACP), at that time the nation's largest.
Find what you need
Use U-M Library Search to find books, journals, and more.
Once you find what you're looking for, select Get This in the item record to request delivery to a campus library or your department address, or to have small portions scanned and delivered electronically.
Get materials not in the collection
Put course materials on reserve
To make your course packs, optional reading materials, textbooks, and other media freely available to your students, you must submit a Course Reserves Request Form.
Creating, developing, and managing your project
The library's Research Data Services can provide expert help with the research methods and tools you'll need to collect, describe, and manage the information and data you'll be assembling.
Create meaningful images from your research data with help from the library's data visualization specialists.
Make informed decisions about the creation and reuse of intellectual property with help from the experts in our copyright office.
Exploring your area of inquiry
The library's subject specialists offer deep knowledge in a wide variety of disciplines and are available to consult with you on research or be an active partner in your project.
Library specialists can identify potential sources of funding and can set you up to receive weekly alerts with new funding opportunities.
Research Guides serve as roadmaps that point you and your students directly to trusted sources in your field of study.
Get help finding, accessing, and acquiring data sets from the library's network of data services.
Sharing, publishing, and preserving your work
Your subject specialist can provide information about the publication venues that will maximize the impact of your work and about tools to help manage your identity, and the library's Michigan Publishing Services can help you with original digital and print products.
Use the library's institutional repository, Deep Blue, to preserve and share your publications, data, and other research materials, and to meet funder mandates.
The library's copyright specialists will consult with you in person or online about your publishing agreements, and have developed author's addendum to help you retain your right to use and share your work.
Spotlight: Scholarly publishing in the digital age
As humanities and social science faculty embrace the use of digital tools in their research and teaching, their publishing needs are changing too. With the support of the Andrew W. Mellon Foundation, Michigan Publishing has been leading a consortium of academic publishers to build a platform that goes beyond the book.
The platform, called Fulcrum, presents audiovisual materials, 3D models, and other complex digital objects in close relationship with the text.
The first Fulcrum-hosted publication from the University of Michigan Press, "A Mid-Republican House from Gabii," edited by Rachel Opitz, Marcello Mogetta, and Nicola Terrenato, documents an ongoing archaeological dig, and includes a synthesis of the excavation results linked to the relevant spatial, descriptive, and quantitative data. It's freely available online through September 2018.
In the adjacent video, U-M faculty discuss the opportunities and advantages offer by Fulcrum.
Finding help
Faculty, staff, and students can register for free library workshops offered year-round through the Teaching and Technology Collaborative.
ScholarSpace offers consultation services, workshops, and course-integrated instruction to help faculty, students, and staff develop digital literacy and design skills.
Doing it yourself
Use the DIY Toolkit to introduce library research to your students. Handouts, slideshows, and exercises are ready for use in the classroom, and allow you to select the information to share with your students.
Provide students access to specific library materials and services from within your Canvas course site. 
Assign online tutorials to help students learn how to navigate and use the vast resources available through the library.
Spotlight: Wikipedia for instruction
As one of the most visited sites in the world, Wikipedia is an important open source of information, but because anyone can be a Wikipedia editor researchers must approach with caution. Instead of avoiding Wikipedia, librarians work with faculty and instructors on assignments that take on its pitfalls by teaching students how to assess and correct entries for their sources, biases, and gaps.
The library also hosts thematic Wikipedia edit-a-thons that are open to all, most of them focussed on improving coverage of  underrepresented groups and topics. Coming this fall: Latinx in STEAM Edit-a-thon(cosponsored by La Casa), and "Coming Out" as Wiki-Editors, Queer Wikipedia Edit-a-thon, (co-sponsored by Spectrum Center). Check the website for details on upcoming events, and encourage your students to attend. 
To plan a Wikipedia editing assignment for your class, or to co-sponsor an edit-a-thon, email scholarspace@umich.edu.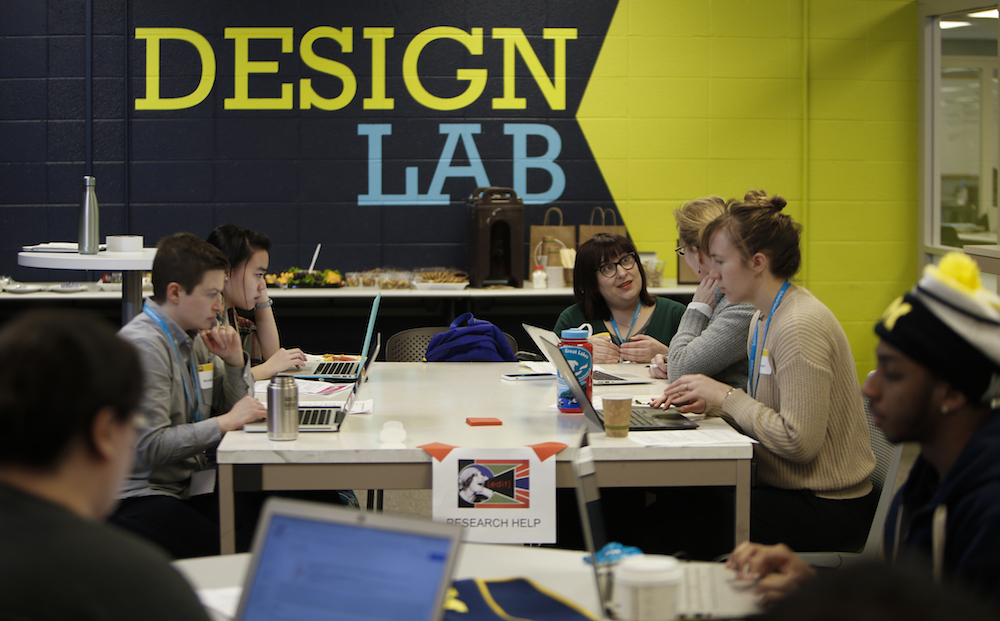 Opportunities for Your Students
Current & Upcoming Exhibits
You Must Judge a Book by Its Cover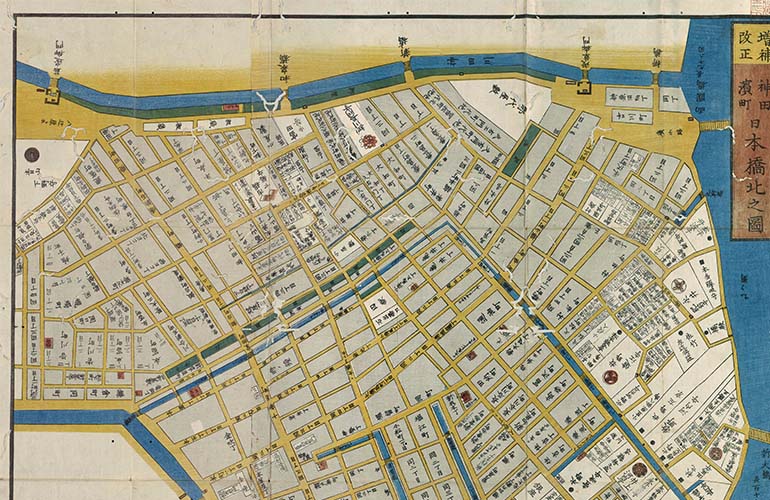 Unique Perspectives
See Unique Perspectives: Maps from Tokugawa & Meiji Japan in the Clark Library and Audubon Room, Hatcher Library | Through October 30
This exhibit of Japanese maps produced during the Tokugawa and Meiji eras (18th and 19th centuries), includes maps of the world, Japan, and cities including Tokyo (Edo) and Kyoto.