Our library buildings are closed, but as always you can access much of our collection and services remotely. During this emergency, we're expanding remote access as much as possible.
Sign up to receive important updates about library resources and services.
The library's subject specialists are available for remote consultations about your research project and the library's resources and services.
Library Research Guides serve as roadmaps that point you and your students directly to trusted sources in your field of study.
Many of our Research Data Services — discovery, management, publication, preservation —  are available remotely. Contact your subject specialist or email the research data services team.
Our special collections are unavailable as long as the buildings remain closed, but curators are available to answer your questions. Visit the library website or use our staff directory to find what you're looking for.
Remote access to the collection
Find and access electronic resources in our collection. When you use Library Search, make sure you log in with your U-M credentials. To restrict your search results to online resources only, check the "Available online" filter box. Visit the guide to using Library Search for more information.
To get easier access to library-licensed material when you're not on campus:
Get emergency digital access to print collection materials and textbooks.
The HathiTrust Digital Library is offering EmergencyTemporary Access Service to digital copies of the in-copyright works in our collection. Go to HathiTrust and log in with your U-M credentials.
Major publishers are offering free temporary online access to textbooks. Search for yours:
If you find a book you need in our catalog and it isn't available electronically, send a request to our Document Delivery team. They'll do their best to track down an electronic version for you.
Interlibrary Loan and Document Delivery
We are scanning health sciences material for urgent patient needs. All other scans are on hold.
Delivery of physical materials is suspended. You can still request an item, and we'll try to find you an electronic version.
Requests from other institutions are being filled with electronic resources if possible. We're not shipping or receiving physical material.
All loan terms are extended. We will not recall material or block you from library service.
Contact us at document.delivery@umich.edu.
Hold on to your books until the library buildings reopen. The library will not impose fines or account holds for late returns.
We will continue renewing all checked-out library materials until library buildings reopen. If your item was not renewed, you can renew via your library account, or contact glcirc@umich.edu for help.
We've renewed all interlibrary loan material through May 4, 2020.
If you must return items while the library buildings are closed, bring them to the Shapiro Library book return (accessible from the driveway between the Hatcher and Shapiro libraries). All other book returns are closed, and materials won't be checked in until library buildings reopen.
If you've left campus, please wait until library buildings reopen to mail us your checked-out items. Send mail to University of Michigan Library, 913 South University Avenue, Room 104, Ann Arbor, MI  48109.
Custom instruction and support
Digital & design support
Faculty, staff, and students can register for free, remote library workshops that cover a range of topics.
ScholarSpace is offering remote consultation and course-integrated instruction to help faculty and students with digital projects and design skills. Email scholarspace@umich.edu.
Opportunities for Your Students
One Credit Courses
These classes, taught by librarians, will enhance your students' research skills, improve their ability to sort fact from fiction, and introduce them to data visualization techniques. Fall classes available.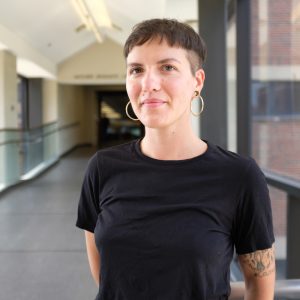 Library Mini Grants
Mini grants for students support innovative and collaborative projects that make a real-life impact. We supply money, a library mentor, and access to world-renowned research collections.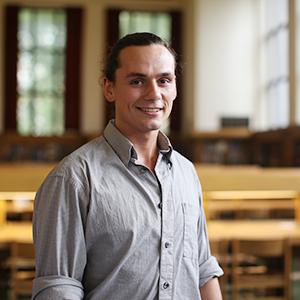 Undergraduate Research Awards
Stellar research projects deserve recognition. Suggest that your students apply for a cash award, and submit a letter of recommendation illustrating how the student's use of library materials contributed to making a project comprehensive, original, or unique.
Digital Collections & Exhibits