Welcome to the U-M Library's digital magazine, which highlights stories from around the library, the library in the news, and upcoming events. A new edition is published at the start of each fall, winter and spring term.
"I feel really strongly that archives are places of accountability; they're places where we figure out why decisions were made and why things happened in a certain way."
~
The U-M School of Information talked to alumnus Lance Stuchell, who heads the library's Digital Preservation Lab, about the growing importance of capturing information stored on obsolete media.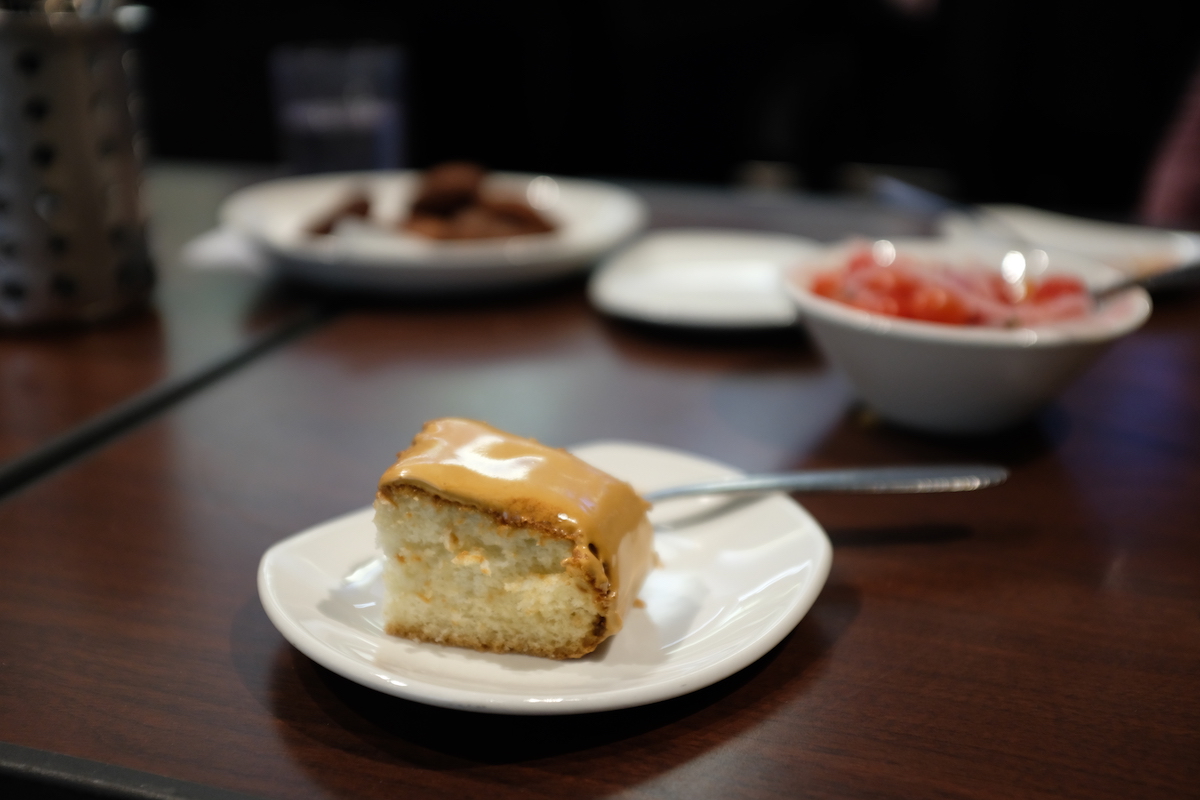 Samples from Malinda Russell's cookbook, prepared by MDining | Photo by Lynne Raughley
Emma Goldman at 150
Emma Goldman spent much of her life in a fierce battle to compel her adopted country to live up to the ideals espoused in its founding documents.
Born in imperial Russia in 1869, Goldman emigrated to the U.S. at 15 and became a central figure in the anarchist movement of the 19th and 20th centuries. Her fights were for freedom of expression, women's rights (especially their right to not have children), and workers' rights. In her lifetime, her victories were few and far between. She was imprisoned more than once for her words, charged with inciting to riot and the dissemination of information about birth control, and in 1919 she was deported under the Anarchist Exclusion Act. Her final return to the U.S., in 1940, was for her burial in a Chicago-area cemetery.
But the impression she made remains with us today. Her relentless insistence on freedom of expression was an inspiration to Roger Nash Baldwin, who helped found the American Civil Liberties Union in 1920 and was its director until 1950. She was an early supporter of Margaret Sanger, who founded the first legal birth control clinic in the U.S. And her thousands of speeches raised public awareness about unjust labor practices, which led to laws that prohibited child labor and enshrined the 8-hour work day.
To mark the 150th anniversary of Goldman's birth, the U-M Library, which holds an impressive collection of Emma Goldman materials in its Labadie Collection — correspondence, leaflets, newspaper clippings, her Russian passport and her suitcase — will celebrate her uneasy life in a one-day symposium on June 27 from 9 a.m. to 4 p.m. Among the participants are Candace Falk, founding director of the Emma Goldman Papers project at UC Berkeley; Anna Elena Torres, author of the forthcoming book Any Minute Now The World Streams Over Its Border! Anarchism and Yiddish Literature; and Ari Weinzweig, author and co-founder of  Zingerman's Community of Businesses, who describes his business philosophy as "a lapsed anarchist's approach."
This event is free and open to the public, but please register if you plan to attend.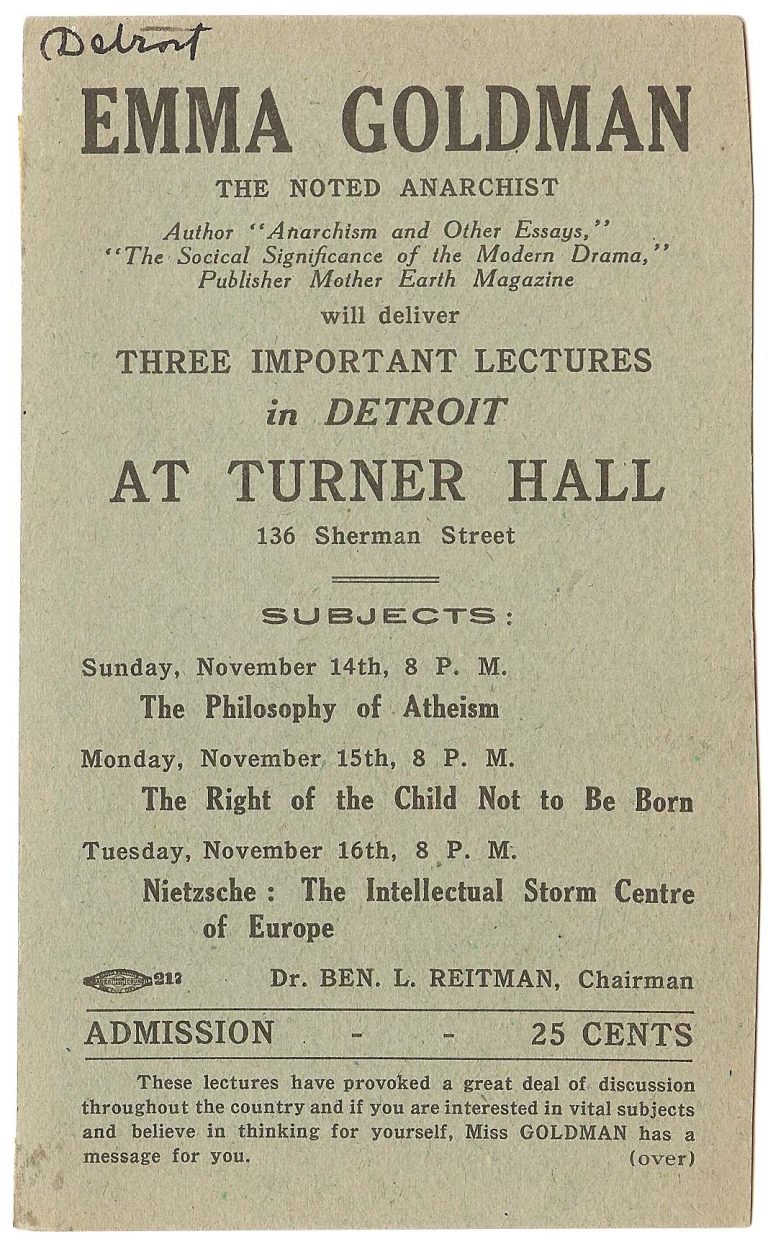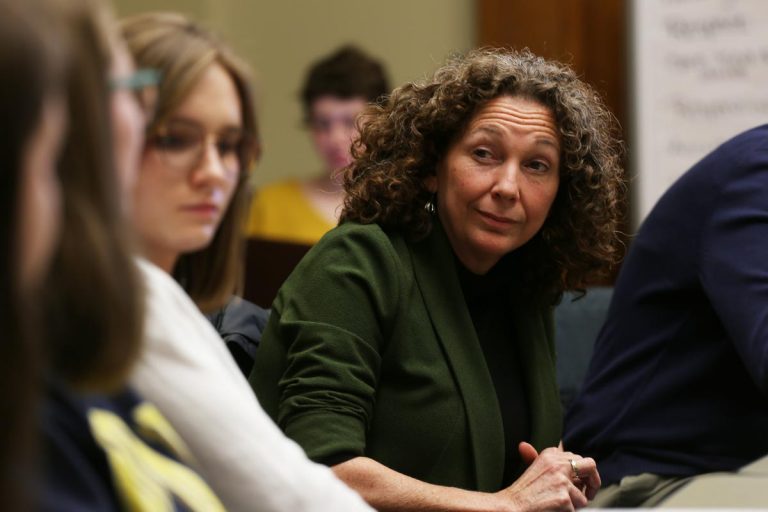 Nancy Savoca meeting with U-M students |
Photo by Alan Piñon
Honoring a film arts maverick
Celebrate filmmaker Nancy Savoca, whose films have brought working women to the screen, at the symposium Character Driven: Exploring the Career and Archives of Nancy Savoca. Events include a one-day symposium on Friday, May 10; screenings of her work at the Cinetopia Film Festival (multiple dates; tickets required); and the exhibit True to Life: Film Director Nancy Savoca's Quest for Authenticity, on display in the Hatcher Library Gallery from May 9 through June 30.
Savoca's papers — spanning her career as a director, producer, and screenwriter — are part of the Screens Arts Mavericks & Makers collection at the U-M Library. Her archive represents nearly three decades of indie filmmaking, and includes notes, notebooks, photos, and script drafts.
Michigan ecological project needs you
Volunteers are invited to join in on a joint project from the library's Shapiro Design Lab and the University of Michigan Biological Station that has been unearthing valuable state ecological data from over a century of student papers, which have been largely obscured due to missing or incomplete metadata.
A cache of environmental info
Since 1909, U-M students have traveled north to the university's 10,000-acre Biological Station, a UNESCO-designated international biosphere reserve some 20 miles shy of the Mackinac Bridge, to study the natural environment from a variety of disciplinary perspectives.
This research over time has led to 77,000 pages of student work — all digitized and available in Deep Blue — containing environmental and ecological data in the form of maps, graphs, species lists, tables of numbers, and more.
However, many of these datasets are buried within papers that are stored with limited descriptive metadata, chiefly consisting of only the author, title, and date — meaning researchers often can't find, or even know about, longitudinal data that would be relevant to their work.
More/Less
Help unlock the data
Now, anyone who's interested — no university affiliation required —  can join the Zooniverse Unearthing Michigan Ecological Data project online to help identify and classify valuable data points that will get added to these papers' records.
Justin Schell, director of the Shapiro Design Lab and a member of the cross-disciplinary team who designed the project at U-M, says this collective effort will help researchers better identify locations, species, and topics for future studies, and place their work within a long-term narrative of ecological changes.
It will also impact the work of stakeholders who make critical decisions regarding reforestation, biodiversity protection, and climate change in Michigan.
— Emily Buckler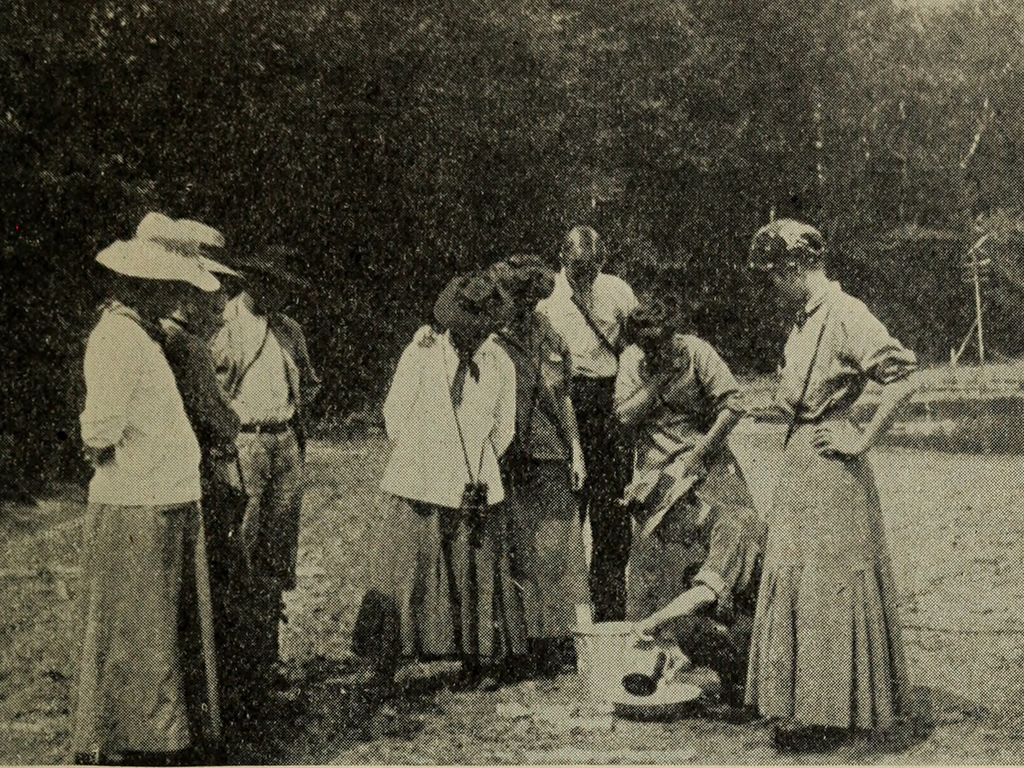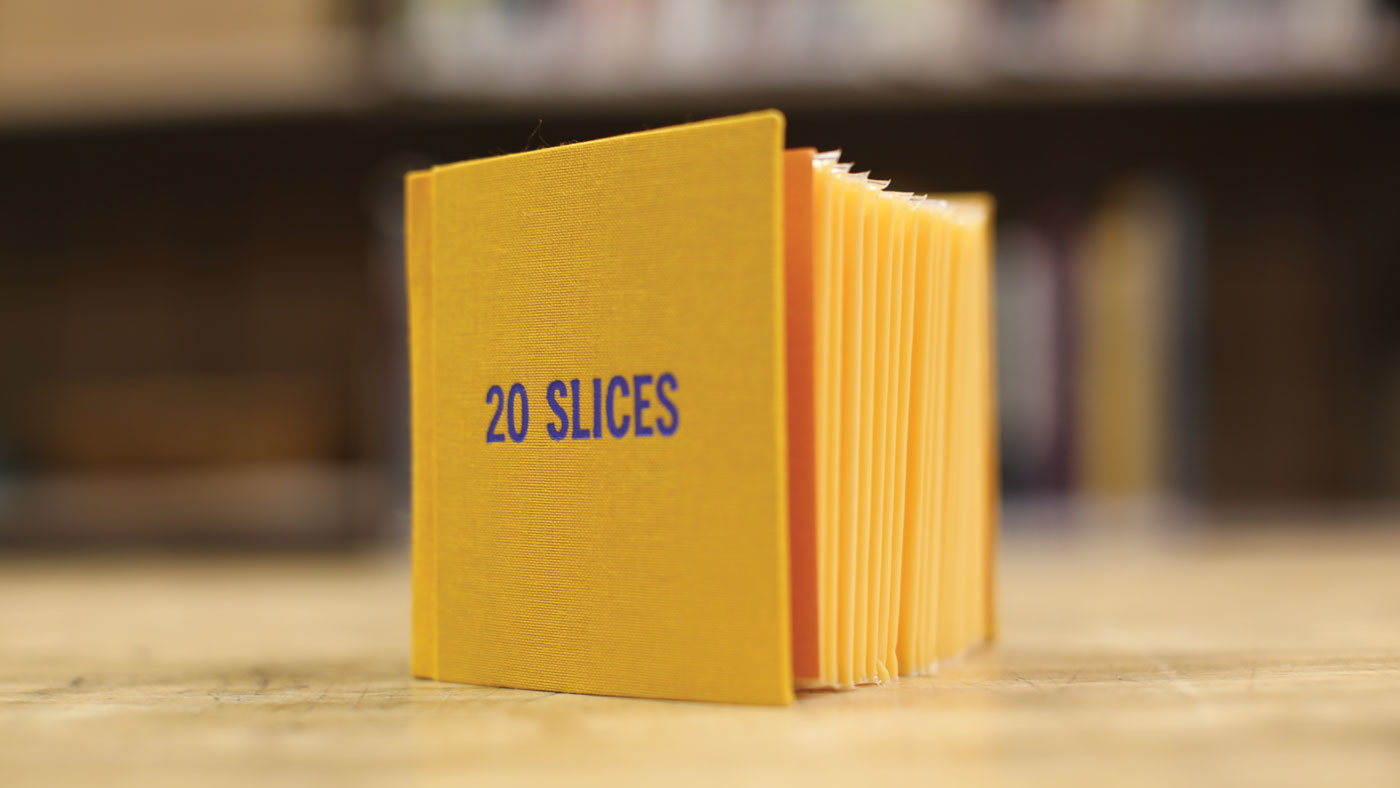 A book to be savored
What makes a book? A cover, sure; binding, fine; and pages, of course. Must the pages be paper, or is there wiggle room? Could they be, say, cheese? (Or, more accurately, cheese food.) Controversies abound with American Cheese, a book (?) of 20 individually-wrapped slices of American singles bound in a yellow cover. It can be found on the shelves of the Art, Architecture & Engineering Library's Special Collections, stored comfortably in a plastic sandwich container at room temperature, because, as one would hope of a book, it is shelf-stable.
Lactose-intolerant librarian Jamie Vander Broek purchased this book by Ben Denzer, designer of book jackets and logos and the artist behind such interesting creations as the artists' book press Catalog Press and the popular Instagram account @ice_cream_books.
Vander Broek didn't realize just how controversial this book would be when she bought it, but it has stirred up emotions. People had plenty of questions to ask, including, "Is someone the author of the cheese book? What is its subject? Is it about cheese if it is cheese?"
More/Less
She was happy to acquire this artists' book, regardless of, or maybe even because of, the mixed reactions. Her job is to create a connection between students, faculty, and the library. Artists' books, which are art in the form of books, or vice versa, "are perfect for this because they represent a sweet spot between the things the students and faculty make (art, design) and the things the library has (books, information)." And whether the reactions are positive or negative, it means that people have opinions, that they feel something for the book. Vander Broek, who says it her job to engender interest in and passion for the library and what it holds, considers this a job well done.
This book joins other notable artists' books at U-M: a book that is also a playable ukulele, a book that folds into a chrysalis, a book meant to be read in the dark, and more.
— Danielle Colburn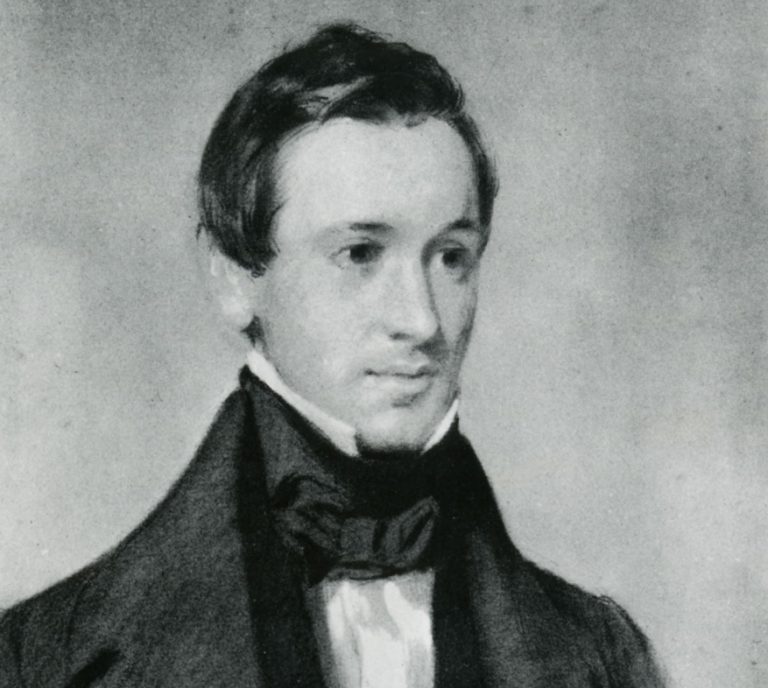 Asa Gray at age 28 by Sir Daniel Macnee (1839) | Courtesy of the Bentley Historical Library
Setting the record straight
Asa Gray is known as the University of Michigan's first faculty member, though he never taught a class here.
He's also known as the founder of the library collection, having been sent to Europe by the first Regents with $5000 dollars to buy books across a fittingly broad range of subjects. But the books in the collection that still bears his name were mostly chosen by someone else.
Read James Tobin's The First Books to learn about this figure's unheralded role in the library's history.
Enhancement, mistake, or correction?
A new online exhibit, Marks in Books, takes a close look at the emendations — intentional or otherwise — made to some of the early printed books in the library's collection. These "marks" range from printer's errors to decorations to handwritten notes and corrections, and they tell their own tales about the history and provenance of these objects.
Among the books examined are two whose marks offer strong evidence that they belonged to Isaac Newton's library.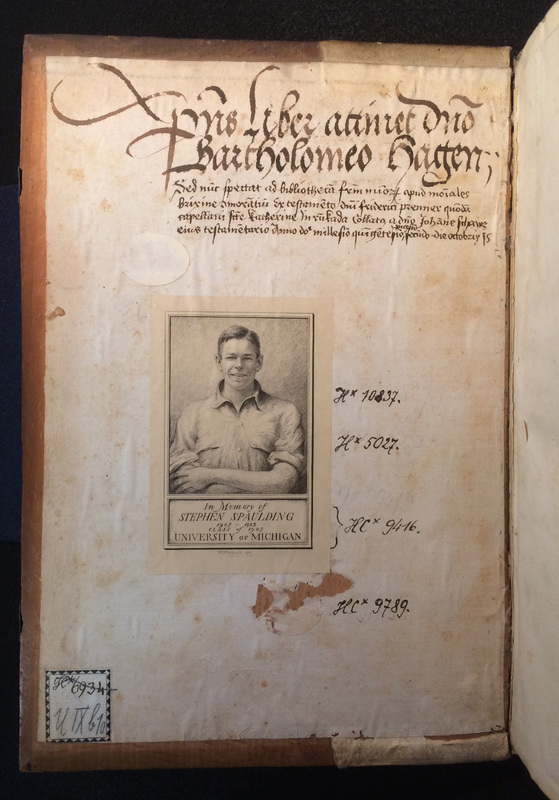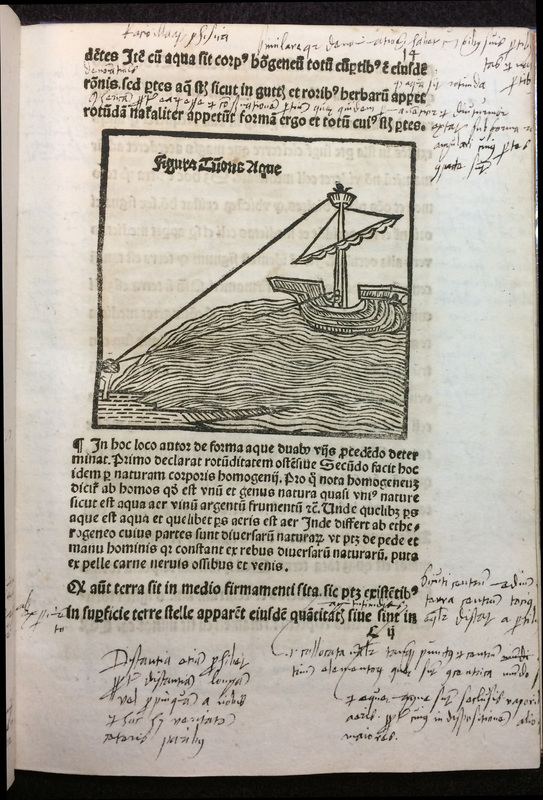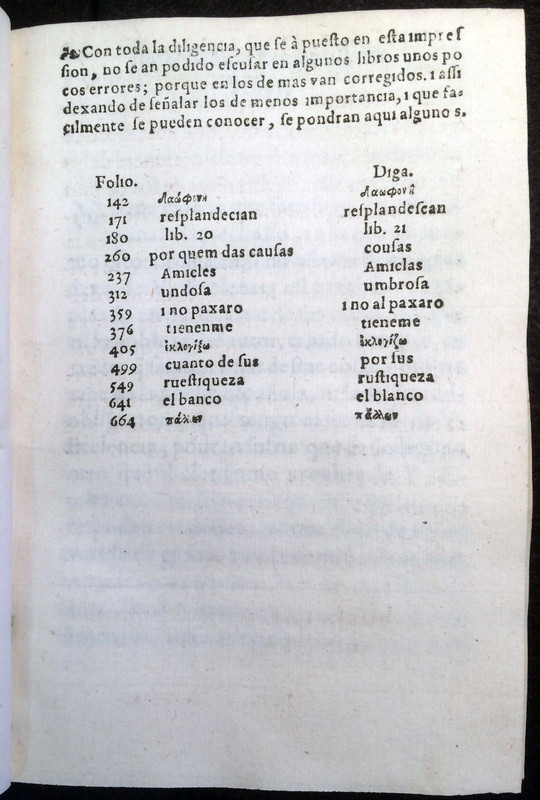 Learning through games
In instructor Matthew Bellamy's U.S. Culture and Digital Games class, students have a choice for their final project: take a final exam, which is cumulative and reflects back on the course as a whole, or design their own game.
"They're free to use whatever software they want, and make any kind of game they want," says Bellamy. "My only restriction is that the game must reflect critically upon something from the course."
The course's aim, he says, is to contextualize games and gaming as not just a leisure activity, but part of a larger cultural conversation. Through critical readings, gameplay, and discussion, its students — among them scholars in digital studies, humanities, engineering, communication, and information science — examine the history, culture, and practice of video games in the United States.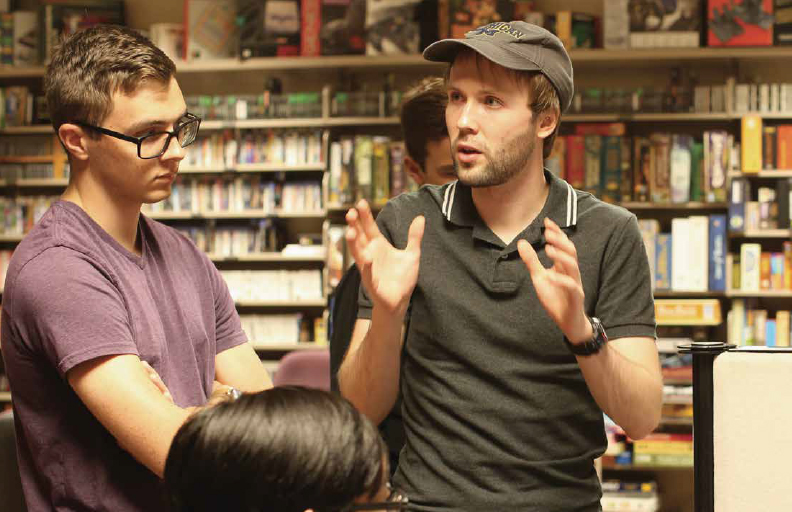 Austin Yarger with his class in the Computer & Video Game Archive | Photo by Emily Buckler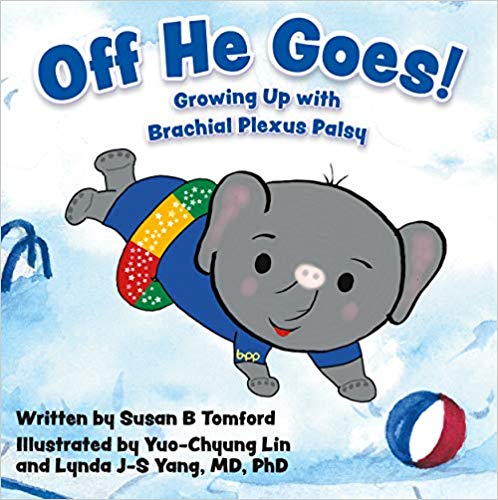 Off He Goes! (with some help from Michigan Publishing)
A book that aims to support young patients in the Brachial Plexus Program at Michigan Medicine was recently published by Michigan Publishing Services.
Off He Goes! Growing Up with Brachial Plexus Palsy, written by Susan B. Tomford and illustrated by Lynda J-S Yang, MD, PhD and Yuo-Chyung Lin, features an elephant named Wimbo who lives with a brachial plexus injury.
The book, which has been distributed to children in the Michigan Medicine program, is published in both hardcover and Kindle editions.
Michigan Publishing offers a of range services — including book and journal publishing, digital projects support, and services that help instructors find teaching materials affordable to all students.
The library welcomed some furry friends from Therapaws, offering students a much-needed study break during finals week.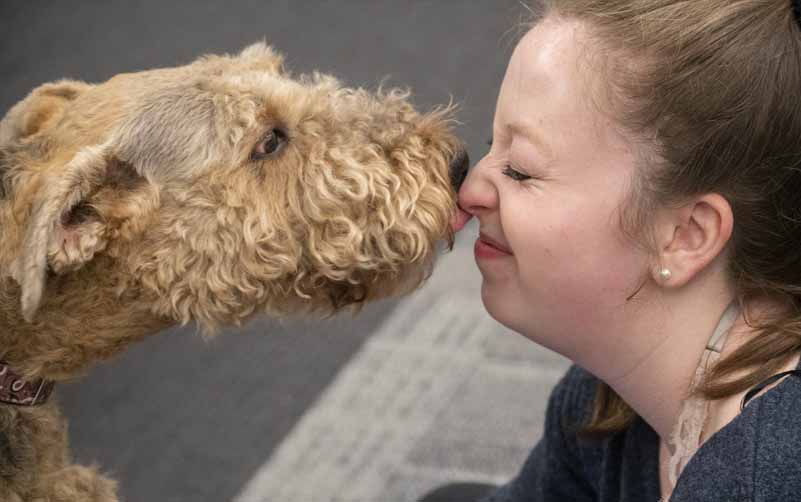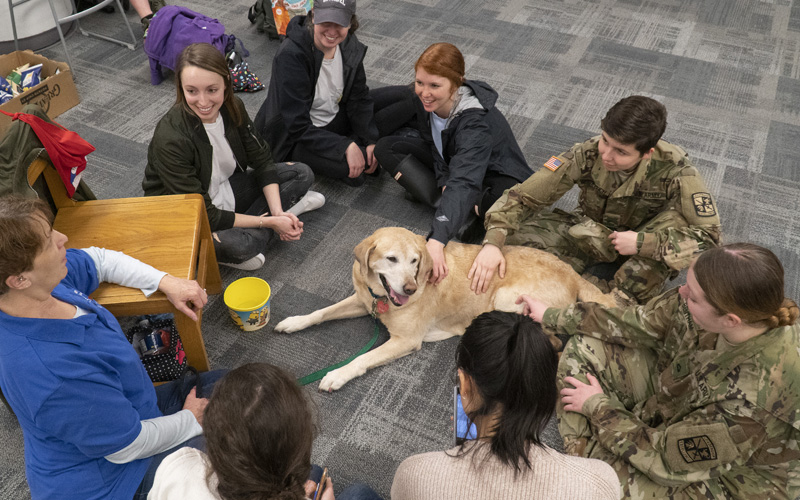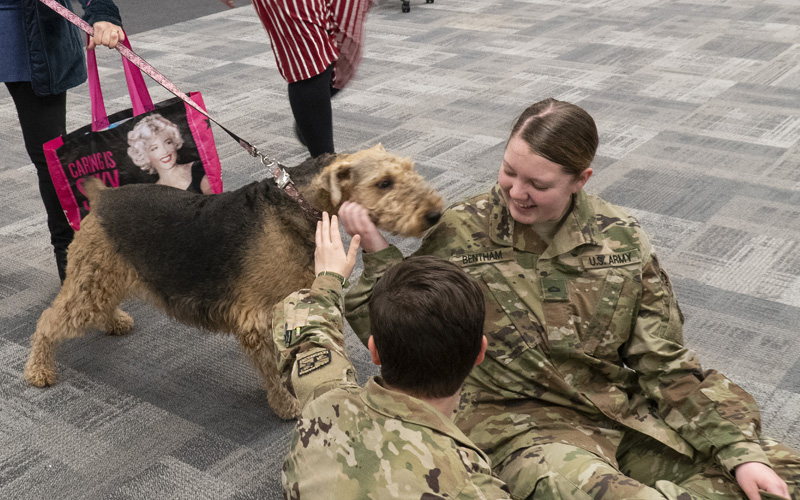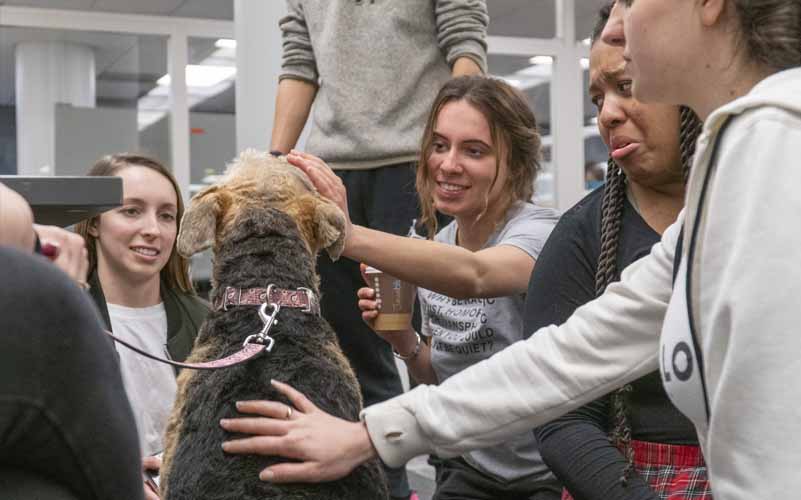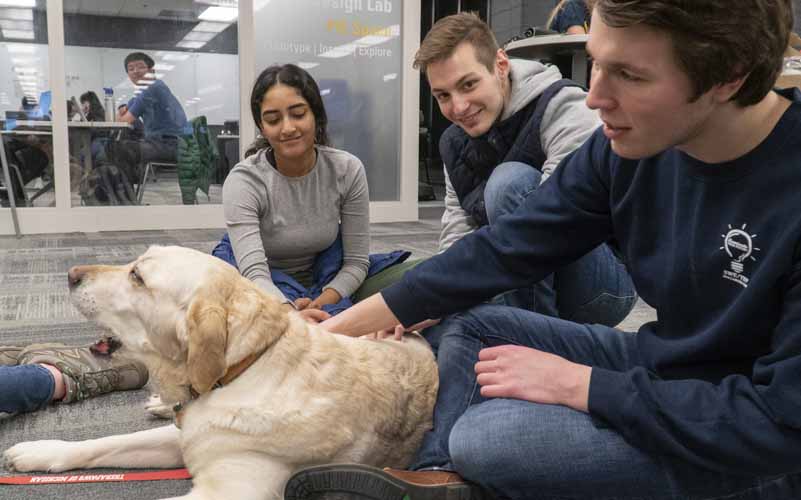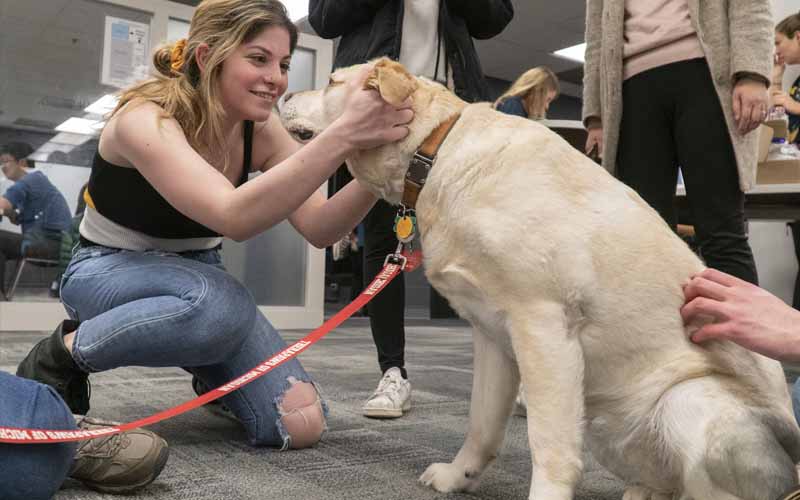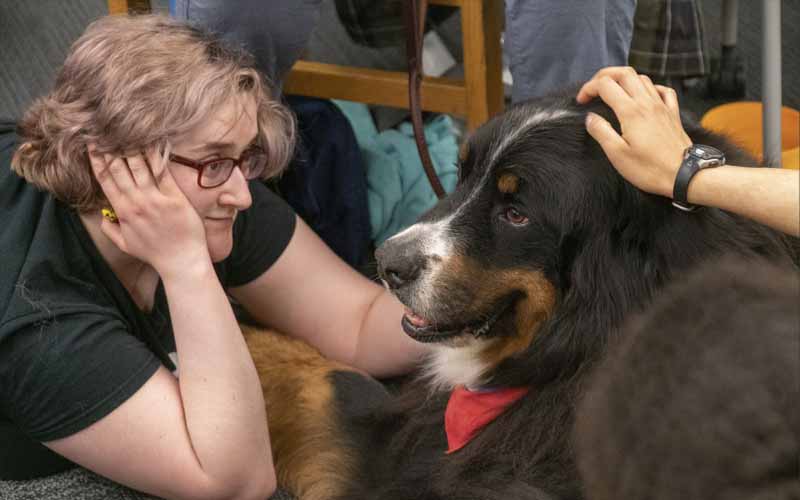 In Reflections of a Graduating Student Employee, graduating senior Meghan Brody looks back on her three years as an employee at the library. From her dual perspective as student and "insider," she offers current and U-M students one piece of advice: don't be afraid to ask.
Current & upcoming exhibits
Bookmarks
See Bookmarks: Speculating the Futures of the Book and Library in Hatcher, Shapiro, and the Art, Architecture & Engineering Libraries | through May 26th
This multi-venue exhibit of installations, performances, interventions, and events by University of Michigan faculty seeks to instigate and showcase creative responses to challenges to the book and the library in the forms we have inherited as well as to project ways of reimagining futures for/of books and libraries.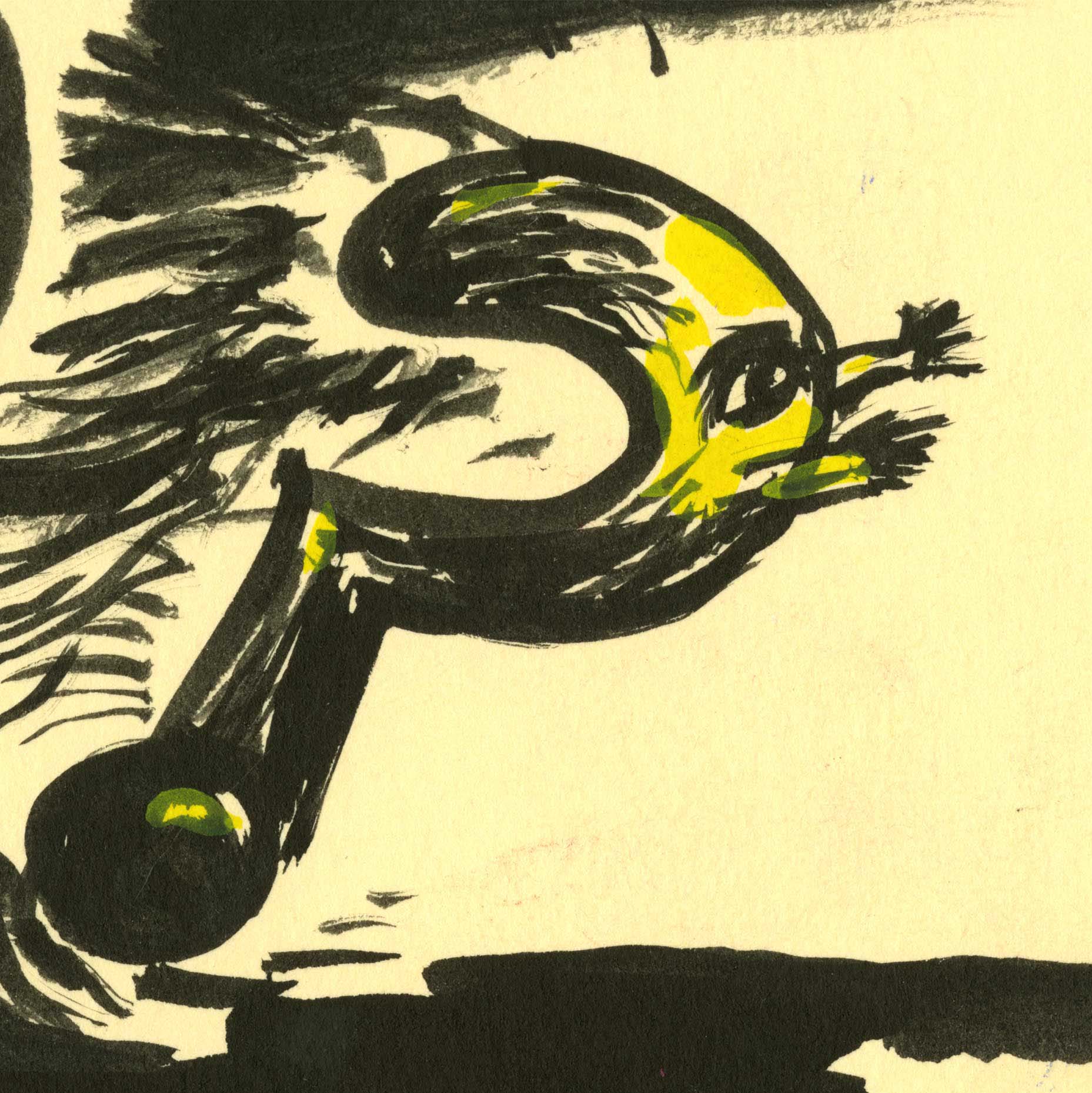 Free Poems and Functional Art
See Free Poems and Functional Art: 50 Years of the Alternative Press in the Audubon Room, Hatcher | through June 2
In 1969, Ann and Ken Mikolowski installed an early 20th century letterpress in their home and began The Alternative Press. They began with free broadsides of poetry, and then embarked on a series of experimental mailings: envelopes that included an assortment of bookmarks, broadsides, bumper stickers, and postcards. Along with selections of this work, this exhibit includes correspondence and drafts that offer a behind-the-scenes view of the workings of the press and its associated artists and writers.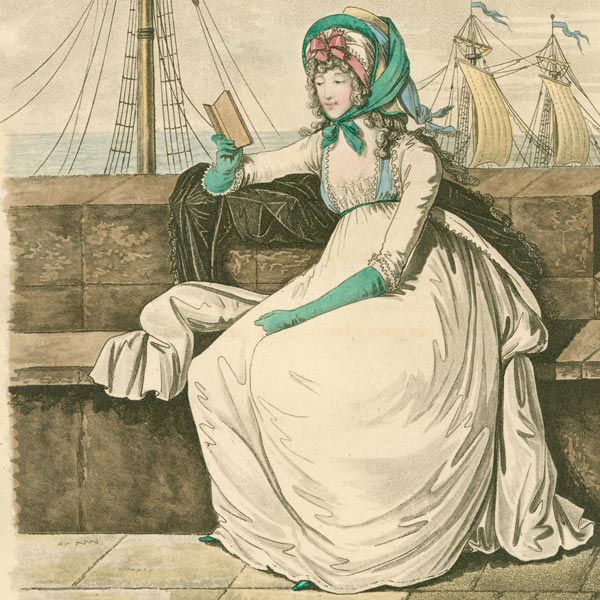 Divide & Clothe
See Divide & Clothe: Illustrating Fashion in Nineteenth-Century Europe in the Audubon Room, Hatcher | June 10 - September 1
The dramatic surge in images of clothing that appeared in European books, journals, and prints from the 1780s through the 1870s contributed to and reflected shifting ideas about the interrelationship between clothing and identity. This period saw "fashion" begin to drive clothing choice for wealthy Europeans. The exhibit features images from the period including fashion plates, caricatures, journals associated with clothing production, and encyclopedic volumes on historic dress and world costume.