You have questions. Like, where are the good places to study and get my work done? How do I find the books, articles, and other materials I need for my coursework, and how do I get help? Is there coffee? Food? Find answers here, and begin your journey of discovery.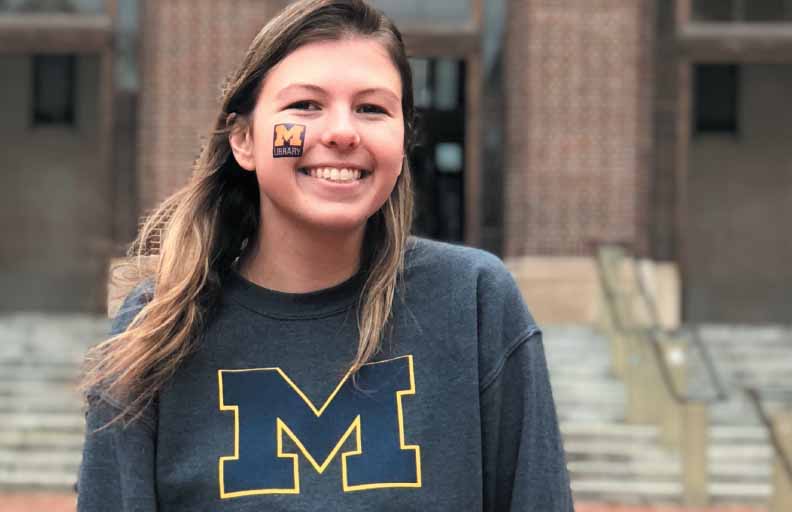 Rising senior Morgan Lindblad (pictured) discovered the library's temporary tattoos during her freshman year, and has been wearing them to football games ever since.
Get your library tattoos at the Shapiro circulation desk or the Art, Architecture & Engineering Library on the second floor of the Duderstadt Center.
Inside the library
It's one library system with more than one location, all of them staffed with people who can answer your questions.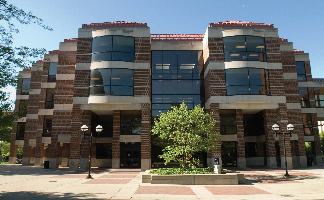 Shapiro Undergraduate Library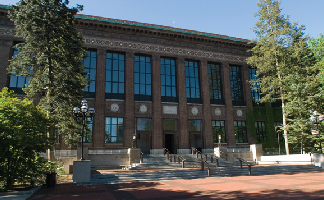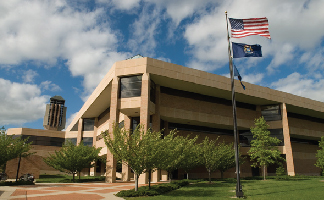 Art, Architecture & Engineering Library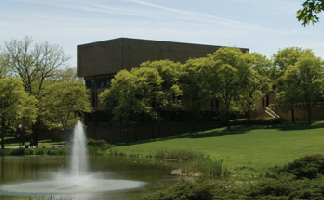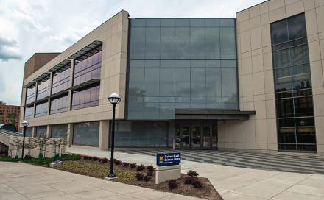 Taubman Health Sciences Library
You may need your Mcard to enter or remain during late night and overnight hours.
For Wi-Fi, use MWireless, which requires U-M login and offers full access to library services and collections.
To print, copy, or scan on library equipment, connect to MWireless and use the university's web-based printing service.
Finding & getting
Don't just Google it! The library's source materials have been vetted for reliability, relevance, and research value.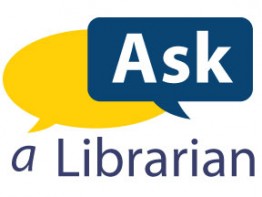 Resource spotlight: Streaming video
No matter where you go this summer, as long as you can connect to the Internet you can take advantage of the library's streaming video online databases.
Offerings include thousands of documentaries over a wide range of topics; discipline-specific case studies and learning tools; music and theatric performances; international films; feature films, both famous and obscure; and much more.
Consult with a specialist
Library professionals can help you use a wide range of technologies and information resources in your research assignments and creative projects.
Get help with graphic design, image manipulation, citation management, web publishing, book formatting, and video editing. If you have a technology need, we're here to give you hands-on instruction. We offer free 30–60 minute consultations for your course or research projects, so make an appointment, drop in (2nd floor Hatcher Library), or email us.
Produce and edit audio and video (including game design, animation, and graphics) or practice your presentation in one of our media rooms. Create items using our 3D printer, letterpress, and other maker tools. Email the design lab to get expert help with equipment, software, tools, and supplies to advance your coursework, research, and creative projects.
When you're ready to dig a little deeper into a subject area — completing an honors thesis or capstone project, for instance — a library subject specialist can help you find resources and develop a research strategy.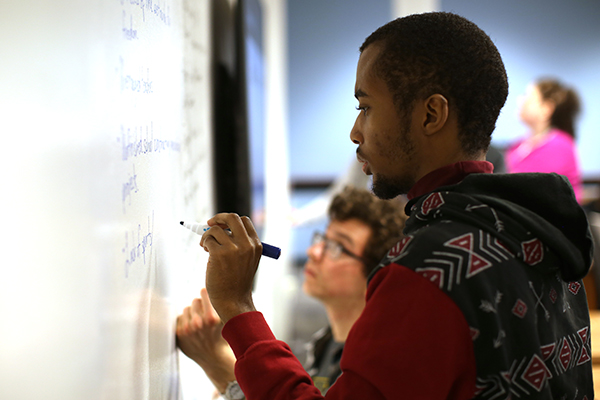 Watch this introduction to library places and resources.
Relieve stress during exams by visiting with a furry friend.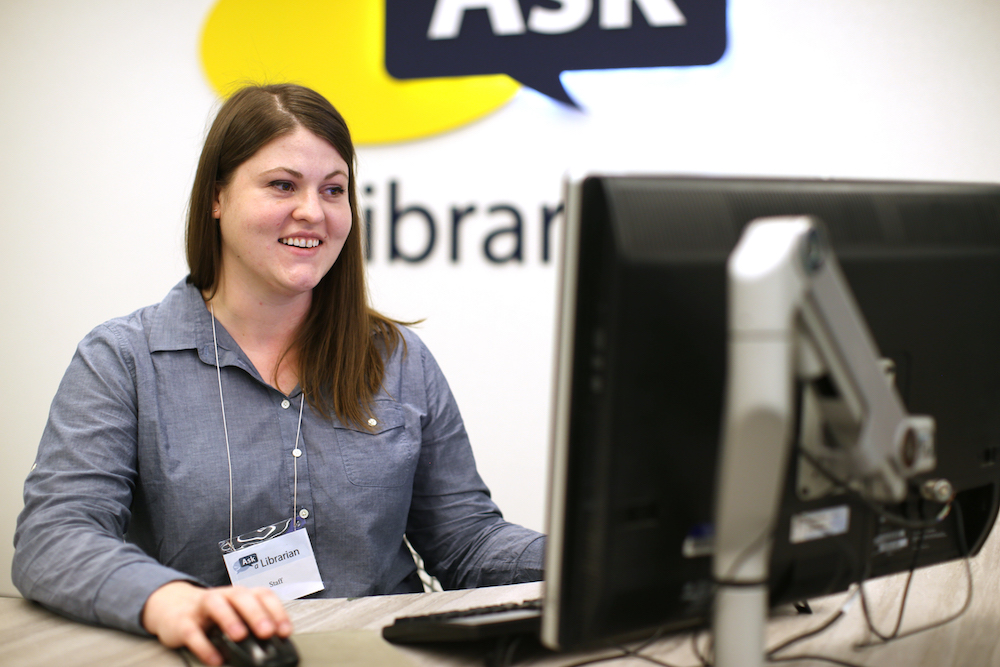 Jobs
Looking for a position with flexible hours, in a fun and welcoming environment? Consider the library, where you can gain valuable experience and skills in a variety of positions. Read the Student Stories Blog to learn more about the contributions of student employees and interns.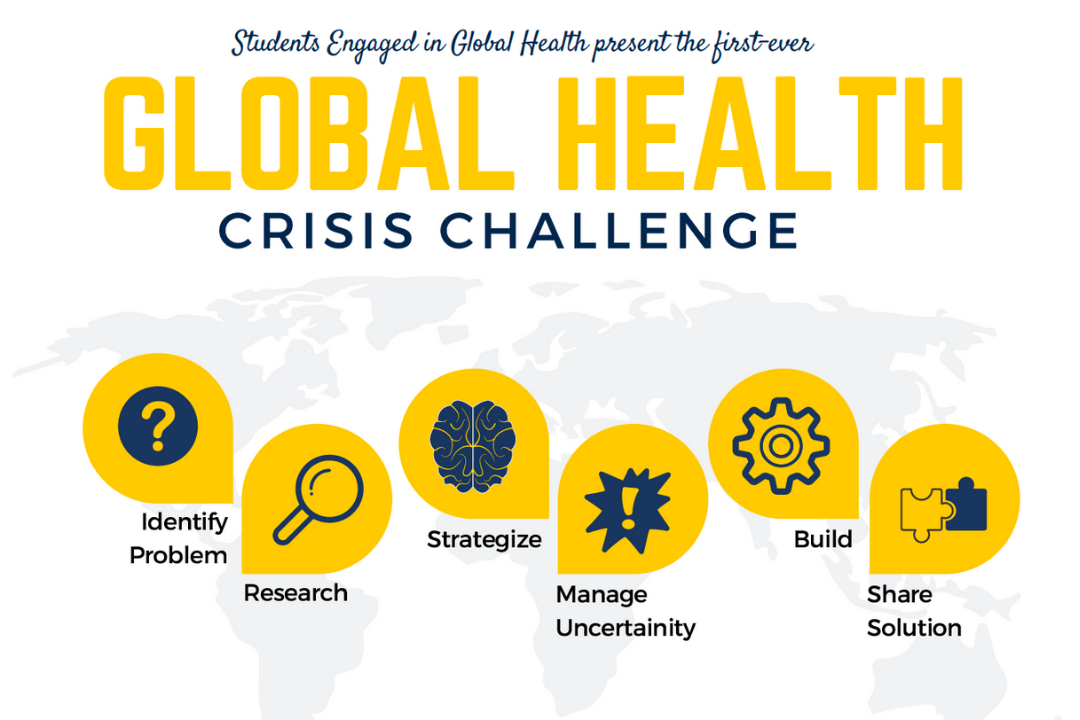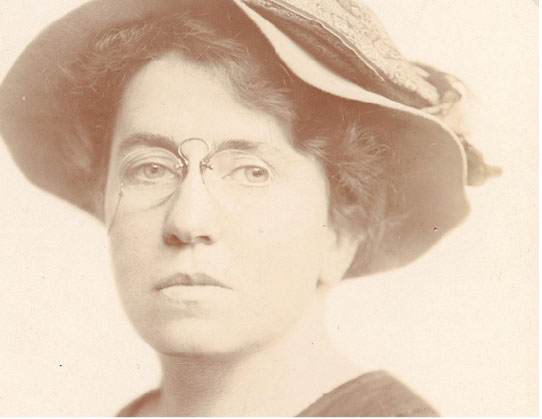 Emma Goldman in 1911 | Library of Congress
These one-credit mini courses meet for just seven weeks. Get the skills you need to excel in all your courses.
ALA 105: Digital Research: Critical Concepts & Strategies (fall & winter)
Learn how to find the best sources for your projects with online search strategies, research tips, and critical evaluation techniques.
ALA 270.001: Fake News, Lies, and Propaganda: How to Sort Fact from Fiction (fall & winter)
Develop critical thinking skills and create a personal strategy for fact-checking and evaluating the news.
ALA 470: Advanced Library Research in the Humanities and Social Sciences (winter)
Develop advanced research strategies while working on an extended project.
ALA 470: Introduction to Data Visualization (winter)
Get an introduction to data visualization — data discovery and manipulation, aesthetics, and software.
Hear from students about the benefits of ALA 105.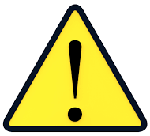 Theft can happen, and laptops are an easy target. Always store your laptop when it's not in use, and don't ever leave it unattended, even for a quick trip to the water fountain. Do take advantage of the free Property Registration Program offered by the Department of Public Safety & Security (DPSS). Register and they'll send you stickers to affix to your items (including bicycles), which deter thieves and enable the return of recovered stolen property to its rightful owner.