You have questions. Like, where are the good places to study and get my work done? How do I find the books, articles, and other materials I need for my coursework, and how do I get help? Is there coffee? Food? Find answers here, and begin your journey of discovery.
With the reopening of the Barnes and Noble in the Michigan Union, the Shapiro basement textbook and commencement supplies service point is closed. The Computer Showcase, on the first floor of Shapiro, will remain open until March, when it reopens under a new name — the Tech Shop — in the Michigan Union.
Inside the library
It's one library system with more than one location, all of them staffed with people who can answer your questions.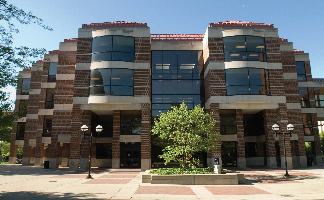 Shapiro Undergraduate Library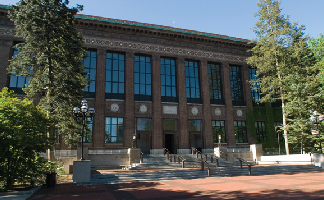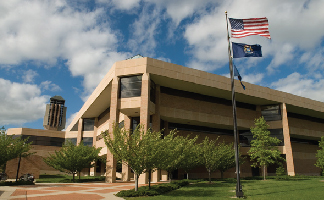 Art, Architecture & Engineering Library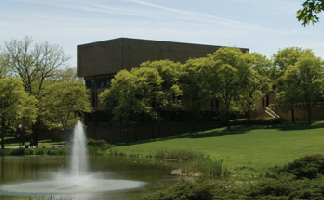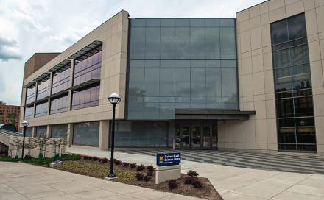 Taubman Health Sciences Library
You may need your Mcard to enter or remain during late night and overnight hours.
For Wi-Fi, use MWireless, which requires U-M login and offers full access to library services and collections.
To print, copy, or scan on library equipment, connect to MWireless and use the university's web-based printing service.
Finding & getting
Don't just Google it! The library's source materials have been vetted for reliability, relevance, and research value.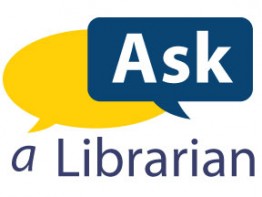 Consult with a specialist
Library professionals can help you use a wide range of technologies and information resources in your research assignments and creative projects.
Get help with graphic design, image manipulation, citation management, web publishing, book formatting, and video editing. If you have a technology need, we're here to give you hands-on instruction. We offer free 30–60 minute consultations for your course or research projects, so make an appointment, drop in (2nd floor Hatcher Library), or email us.
Produce and edit audio and video (including game design, animation, and graphics) or practice your presentation in one of our media rooms. Create items using our 3D printer, letterpress, and other maker tools. Email the design lab to get expert help with equipment, software, tools, and supplies to advance your coursework, research, and creative projects.
When you're ready to dig a little deeper into a subject area — completing an honors thesis or capstone project, for instance — a library subject specialist can help you find resources and develop a research strategy.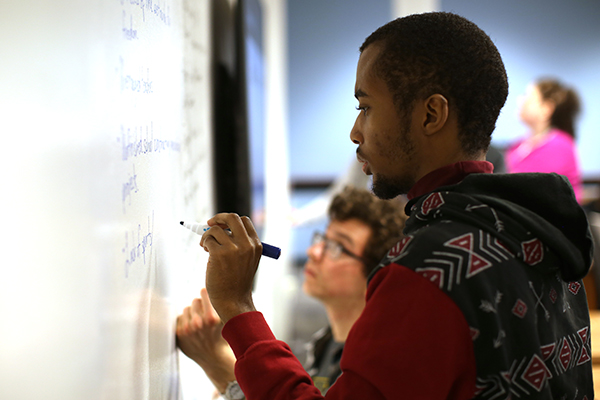 Watch this introduction to library places and resources.
Relieve stress during exams by visiting with a furry friend.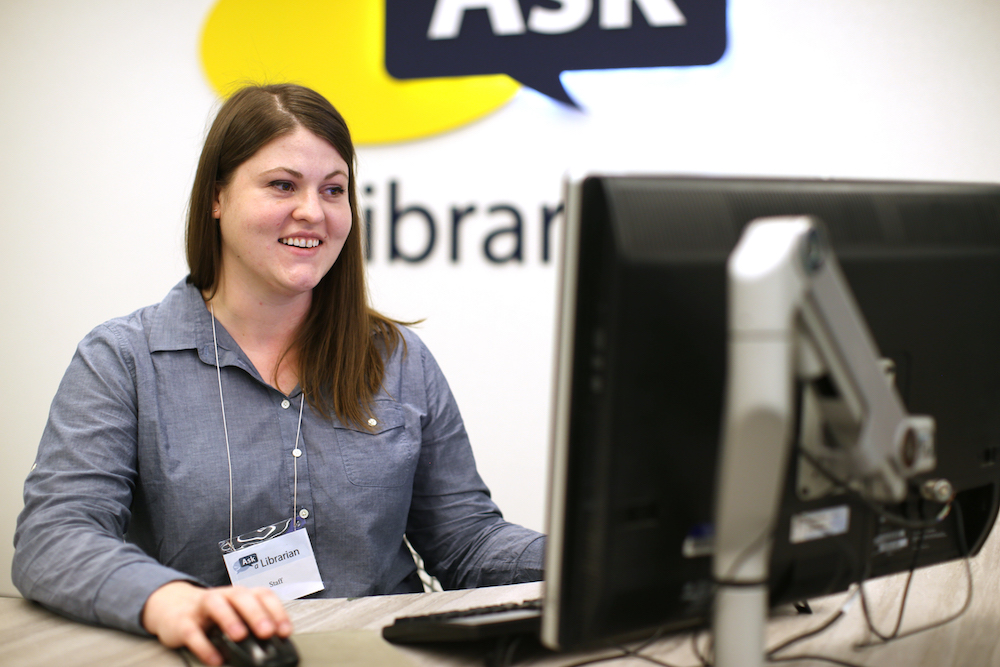 Jobs
Looking for a position with flexible hours, in a fun and welcoming environment? Consider the library, where you can gain valuable experience and skills in a variety of positions. Read the Student Stories Blog to learn more about the contributions of student employees and interns.
Summer internships
Deadline: February 24, 2020
The Michigan Library Scholars program offers 6-week paid summer internships. Gain real world professional experience as you collaborate with library mentors to complete a capstone project with a global or international focus.
Awards
Deadline: April 30, 2020.
Apply for the Undergraduate Research Award, given to students who demonstrate excellence in library research conducted in support of an undergraduate student project. The award is given in five categories, including for first-year, team, and multi-term projects.
Starting out strong
Olivia Chang won the 2019 Undergraduate Research Award for Outstanding First-Year Research Project for her research paper on relations among self-esteem, contingencies of self-worth, and disordered eating in college-age women, which is being developed for submission to a peer-reviewed journal. Here she shares her library research experience with Danielle Colburn, the library's marketing assistant. (The interview was edited for length and clarity.)
Which library resources did you rely on for your research project?
At the beginning of the semester I met with Hailey Mooney, a librarian specializing in psychology and sociology. She taught me Boolean query language, and how to access PubMed, Google Scholar, and ProQuest, and equipped me with several search engine tips. With the library's immense access to psychological research I was able to conduct a literature review on the relationships among self-esteem, contingencies of self-worth, and disordered eating in college-age women.
It became evident that no researcher had assessed how all seven contingencies of self-worth might be related to disordered eating in females. My research mentors and I thought that this exclusion exposed methodological flaws and potential gender bias — researchers assuming that the primary reason for eating disorders among women is that they base their self-esteem on their appearance. We had reason to believe that other contingencies of self worth, such as virtue, might represent important variables in understanding the association between low self esteem and disordered eating in college women.
As a first year student at the time of your project, how did you navigate the library and make it work for you?
I reached out to librarians, my research mentor, and graduate students, all of whom were so willing and kind to share their (much greater) research knowledge with me. I'd say that I made the library and this research project work for me simply by staying curious and open to asking questions and listening to what others had to say so I could build off of their knowledge and experience.
More/Less
What was the most challenging part?
The most challenging part of this project was to finish it. I'd been immersed in a mass of research, and it sometimes feel like I needed to do more, expand my theory, contemplate different implications, etc. I guess I felt a sense of duty to do a really thorough and polished job; and while the truth is you can always try to make it better, I'm quite satisfied with how it turned out as a whole.
What was the most rewarding part?
The most rewarding part is the chance to help, to teach, to expand knowledge on self esteem, contingencies of self worth, and disordered eating. Research is built off of the knowledge shared by other researchers, and just to be a part of that process — sharing new information, and seeing how it can spark future studies or new approaches to treatments and interventions — is something that makes me feel like I'm contributing to the world in a meaningful way.
What did you learn about research and the library?
I learned that research is a lot like teaching. Researchers learn something new and share it with the scientific community, which responds with further research and new findings for more researchers, clinicians, and therapists to learn from. It's truly an outward spiral that can have a positive and significant effect on the lives of everyone. I also learned how valuable the library is.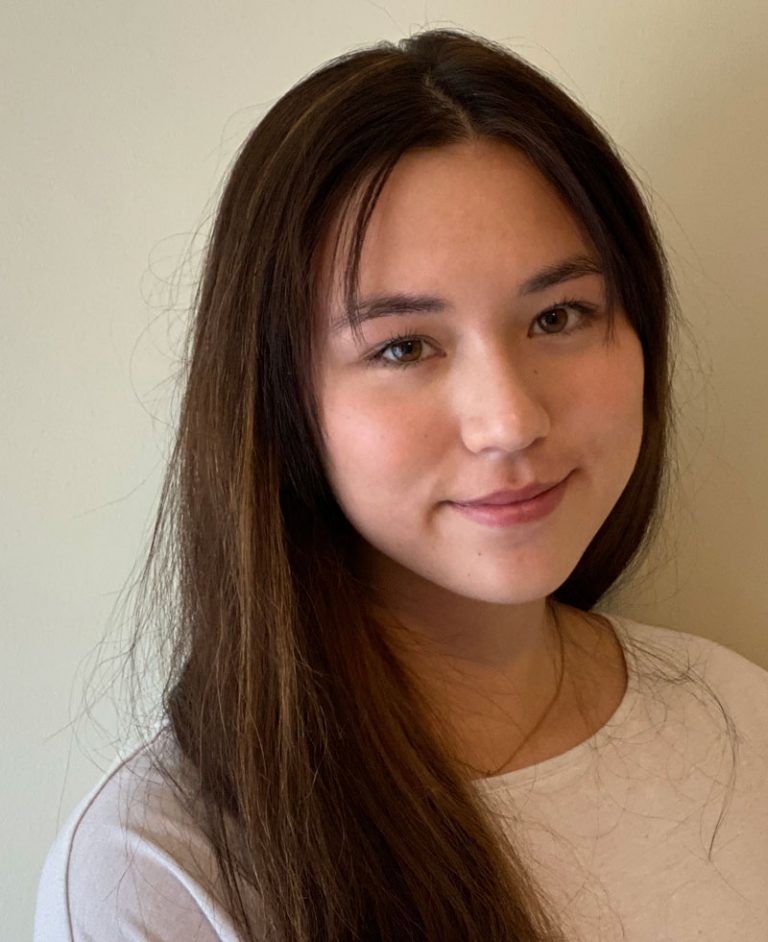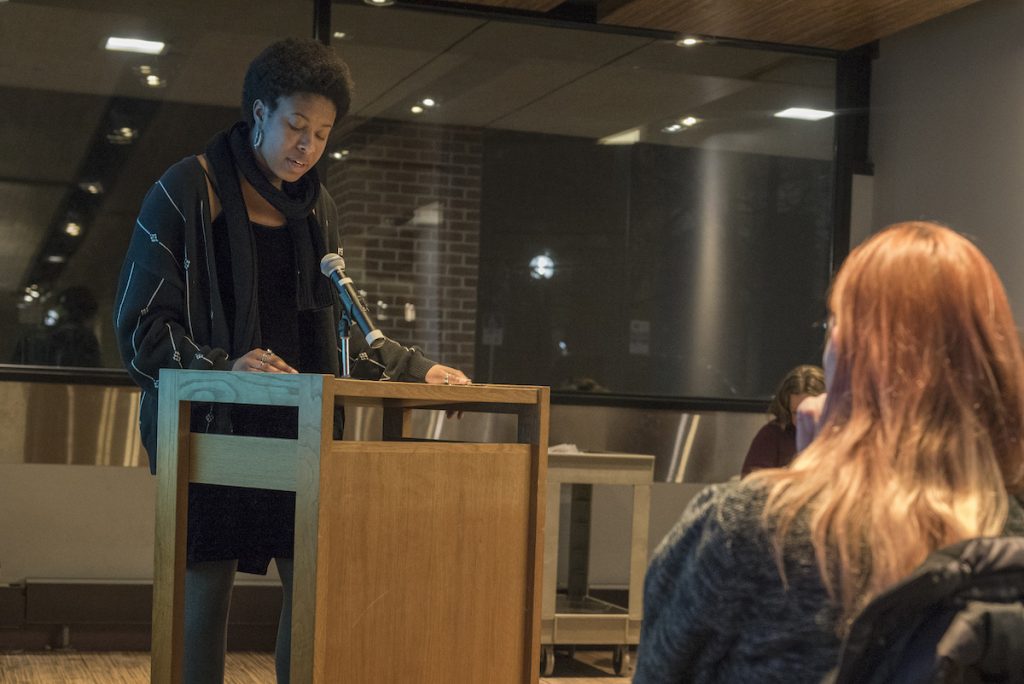 Café Shapiro
Student writers, nominated by their instructors, read their poems and short stories. For many students, Café Shapiro is a first opportunity to read publicly from their creative work. Join us for a reading, or come to all five. Five evenings in February in Bert's Lounge, Shapiro Lobby.
Dear Stranger
See Dear Stranger: Diaries for the Private and Public Self in the Audubon Room, Hatcher Gallery | Through April 12
Explore more than two centuries of diaries and diary-like documents from across the holdings of the Special Collections Research Center, ranging from privately emotive to publicly informative. These ephemeral writings embody elements of both private and public writing, and document lives and events that are often absent from the historical record.
These one-credit mini courses meet for just seven weeks. Get the skills you need to excel in all your courses.
ALA 105: Digital Research: Critical Concepts & Strategies (fall & winter)
Learn how to find the best sources for your projects with online search strategies, research tips, and critical evaluation techniques.
ALA 270.001: Fake News, Lies, and Propaganda: How to Sort Fact from Fiction (fall & winter)
Develop critical thinking skills and create a personal strategy for fact-checking and evaluating the news.
ALA 470: Advanced Library Research in the Humanities and Social Sciences (winter)
Develop advanced research strategies while working on an extended project.
ALA 470: Introduction to Data Visualization (winter)
Get an introduction to data visualization — data discovery and manipulation, aesthetics, and software.
Hear from students about the benefits of ALA 105.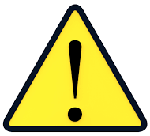 Theft can happen, and laptops are an easy target. Always store your laptop when it's not in use, and don't ever leave it unattended, even for a quick trip to the water fountain. Do take advantage of the free Property Registration Program offered by the Department of Public Safety & Security (DPSS). Register and they'll send you stickers to affix to your items (including bicycles), which deter thieves and enable the return of recovered stolen property to its rightful owner.