You have questions. Like, where are the good places to study and get my work done? How do I find the books, articles, and other materials I need for my coursework, and how do I get help? Is there coffee? Food? Find answers here, and begin your journey of discovery.
You're missing out, probably
Nikola Jaksic, U-M class of 2019, offers words of wisdom.
I don't remember every research paper I've ever written, but I do remember working on my oral history project for Professor Stephen Berrey's 1960s class, sitting on the fourth floor of Shapiro, well into my third coffee, scrolling through online archives of student newspapers to find a photo that would serve as a primary source. I remember thinking how much I would've appreciated access to original documents from that turbulent era. 
Two years later, I met Julie Herrada, curator of the library's Joseph A. Labadie Collection, which documents social protest movements from the 19th century to the present, and I laughed, regretfully, about the opportunity I'd missed.
I had been interacting with the library — using it as a physical space with a collection, without understanding the full range of its resources — like undergraduates from decades past, when archives, special collections, and library subject specialists were often reserved for graduate student and faculty researchers. 
What I'd missed is how the library today gears its resources to helping students succeed, with available-to-all services like Ask a Librarian, and by encouraging undergraduates to make use of special collections, primary sources, and expert assistance. 
More/Less
At the forefront of this change are collection curators like Herrada.
As curator, Herrada's job is divided among training student employees, working with individual researchers, building and expanding the collection, and helping students and faculty to use the collection. In recent years, she notes an increasing number of undergraduate courses engaging with the Labadie Collection, and a growing tendency for faculty to encourage students to use the collection for their research projects. 
This openness — Herrada emphasizes that undergraduates "have as much right to access the materials as anyone" — helps to include students at all levels in the university's research mission, and builds a skill set that will remain relevant beyond academia. Consider: What field in the 21st century doesn't require us to navigate and organize complex information to find meaning and patterns?
There is a learning curve to working with archival materials, and Herrada says students sometimes feel like they aren't "finding the thing they're looking for, or maybe don't know what to look for." Fortunately curators like her can help guide students toward the materials that are most likely to correspond with their research interests, or ones that might spark ideas for a new line of inquiry. 
I've thought about how best to encourage students that might be in my shoes — on the 4th floor of Shapiro, scrolling for primary sources — to go forth, set aside anxiety and inhibition, and make use of the vast resources that surround them, but I don't think I'll do better than Herrada, whose work embodies this effort. 
"That anxiety you feel should not stop you from your investigation. It should not stop you from your research, your curiosity, or inquiry. We're here to help."
~
The Special Collections Research Center is the portal to accessing the Joseph A. Labadie collection and other rare, unique, and archival materials. Highlights in our special collections include children's literature, history of astronomy, Islamic manuscripts, screen arts, transportation history, and more. 
New browser extension offers easy access
The library is testing out a new browser extension for Chrome, Firefox, Safari, Edge, and Opera  that offers quick and easy access to online library resources. Lean Library, a free download, detects whether the library subscribes to a website's contents and provides automatic access (you'll know when the extension icon turns green). If you're off campus, you may need to provide your U-M credentials.
If Lean Library doesn't provide library access, it automatically searches for open-access versions, or provides a link to interlibrary loan so you can request it.
The mobile version of Lean Library is still in development. If you're interested in ready off-campus access to library resources on your phone or tablet, or if you use an unsupported browser, try the library's  Proxy Server Bookmarklet.
To provide feedback on this pilot, send email to leanlibrary-support@umich.edu.
Inside the library
It's one library system with more than one location, all of them staffed with people who can answer your questions.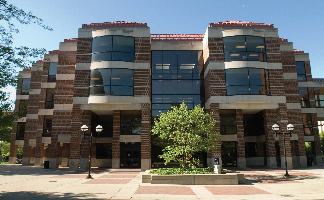 Shapiro Undergraduate Library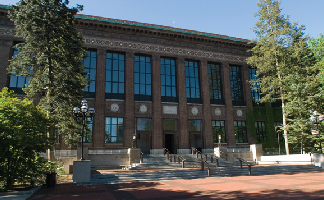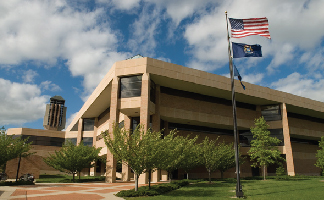 Art, Architecture & Engineering Library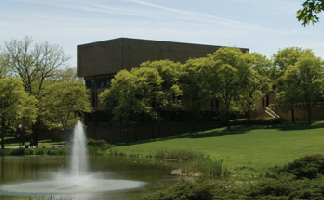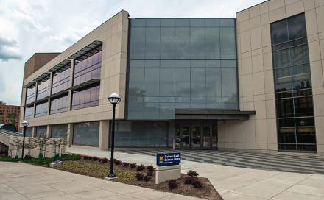 Taubman Health Sciences Library
You may need your Mcard to enter or remain during late night and overnight hours.
For Wi-Fi, use MWireless, which requires U-M login and offers full access to library services and collections.
To print, copy, or scan on library equipment, connect to MWireless and use the university's web-based printing service.
Finding & getting
Don't just Google it! The library's source materials have been vetted for reliability, relevance, and research value.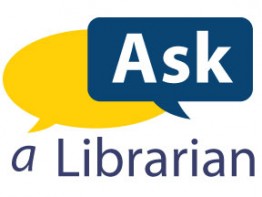 Consult with a specialist
Library professionals can help you use a wide range of technologies and information resources in your research assignments and creative projects.
Get help with graphic design, image manipulation, citation management, web publishing, book formatting, and video editing. If you have a technology need, we're here to give you hands-on instruction. We offer free 30–60 minute consultations for your course or research projects, so make an appointment, drop in (2nd floor Hatcher Library), or email us.
Produce and edit audio and video (including game design, animation, and graphics) or practice your presentation in one of our media rooms. Create items using our 3D printer, letterpress, and other maker tools. Email the design lab to get expert help with equipment, software, tools, and supplies to advance your coursework, research, and creative projects.
When you're ready to dig a little deeper into a subject area — completing an honors thesis or capstone project, for instance — a library subject specialist can help you find resources and develop a research strategy.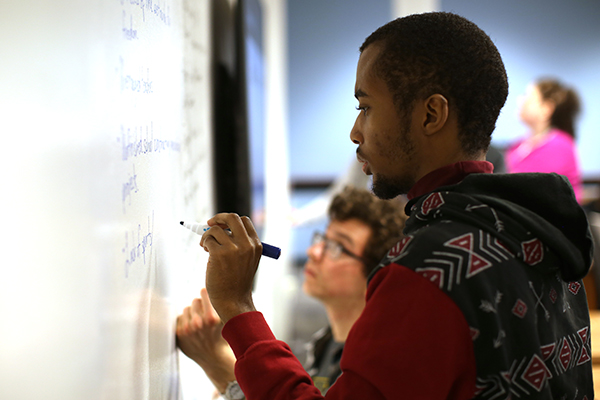 Watch this introduction to library places and resources.
Relieve stress during exams by visiting with a furry friend.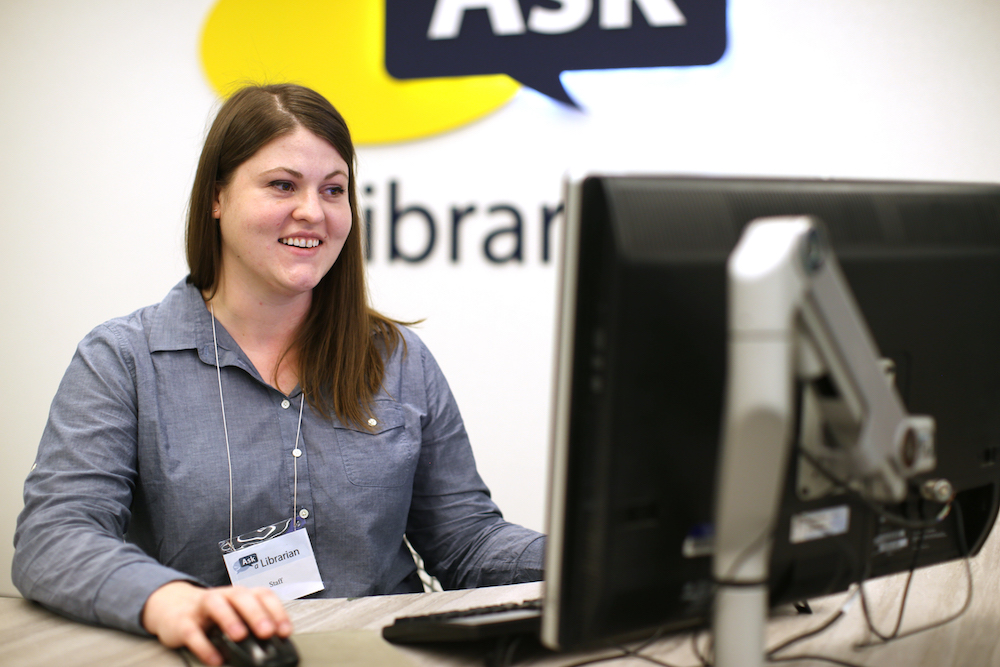 Jobs
Looking for a position with flexible hours, in a fun and welcoming environment? Consider the library, where you can gain valuable experience and skills in a variety of positions. Read the Student Stories Blog to learn more about the contributions of student employees and interns.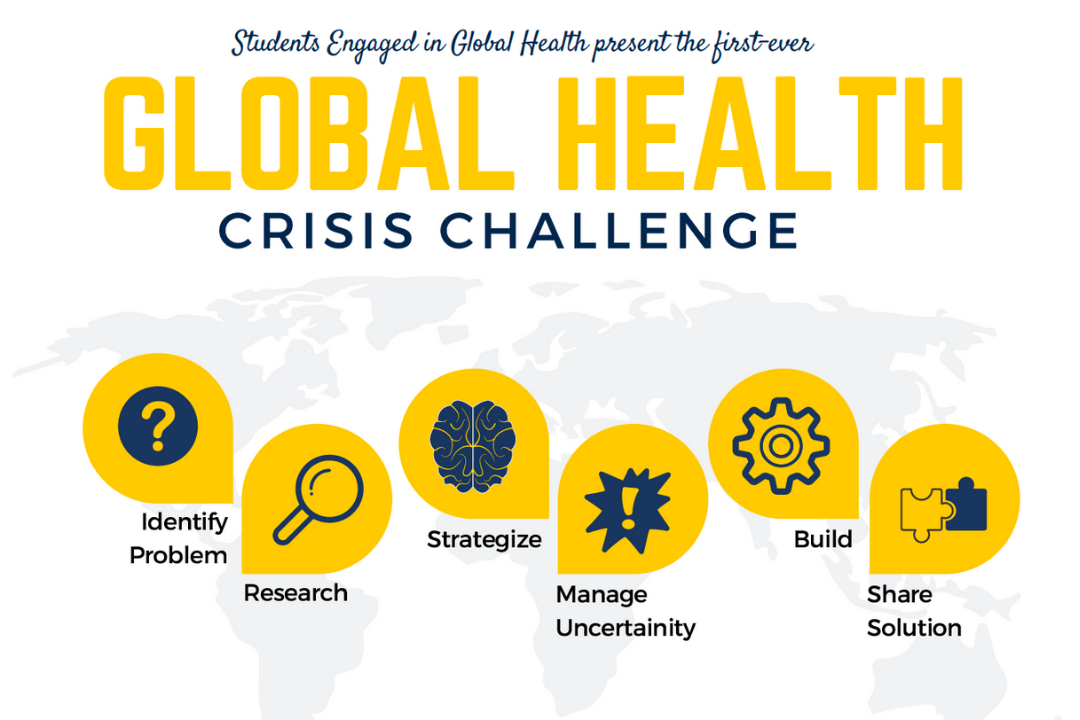 Mini grants: what will you do with yours?
The library awards mini grants each year to support undergraduate and graduate students working on projects that make a real-life impact by strengthening community partnerships, enhancing global scholarship, or advocating for diversity and inclusion. Students can receive up to $1,000 for their projects, and they work with a library mentor who helps identify library and campus resources and services. 
In 2016, the library awarded a mini grant to a project with an impact lasting beyond the school year.
Students from the organization The Quito Project, mentored by Learning Librarian Gabriel Duque, used their funding to create a two-part, faculty-led workshop to prepare students to teach language abroad and to interact respectfully with the communities they visit. The workshop was open to any student traveling abroad for the purpose of community-engaged education.
More/Less
In 2017, the group secured funding from various departments outside the library, and held two more workshops on positive cultural strategies and teaching abroad.
Duque noted that workshops of this kind seemed to be new to campus. "When they started with this, no one was offering something like it," he said. "I think they really hit upon something that was needed."
He must have been right. Now, there's a new student organization that is collaborating with The Quito Project: The Council of Global Student Organizations. CSGO will meet throughout the year to provide learning opportunities to student organizations on engage ethically on their international travels and use the University's global education resources.
The Quito Project used their library mini grant as the foundation for what would become a campus-wide initiative. What will you do with yours? The deadline for the mini grant application is Wednesday, October 16. 
For your individual or group project, get up to $1000 and support from a library mentor, who will help you make the most of the library's services, spaces, and collections. The 2019 deadline is October 16.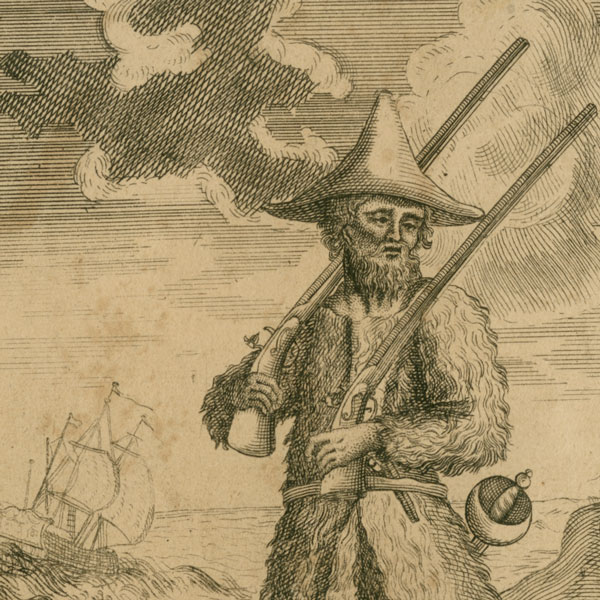 Other Crusoes, Other Islands
See Other Crusoes, Other Islands: Mapping a Complex Legacy in the Audubon Room, Hatcher Gallery | September 16 through December 17
Three hundred years after the publication of Robinson Crusoe, this exhibit draws on the Hubbard Collection of Imaginary Voyages — one of the world's most comprehensive collections of Crusoe editions, translations, adaptations, and spin-offs — to interrogate the troubled legacy of Daniel Defoe's seminal novel, and explore how some have pushed back against the colonialist, hyper-masculine, and racist ethos of the text.
Content advisory: Some items in this exhibit feature racist imagery and potentially painful content. Although this exhibit includes children's books and board games, it is not geared towards children.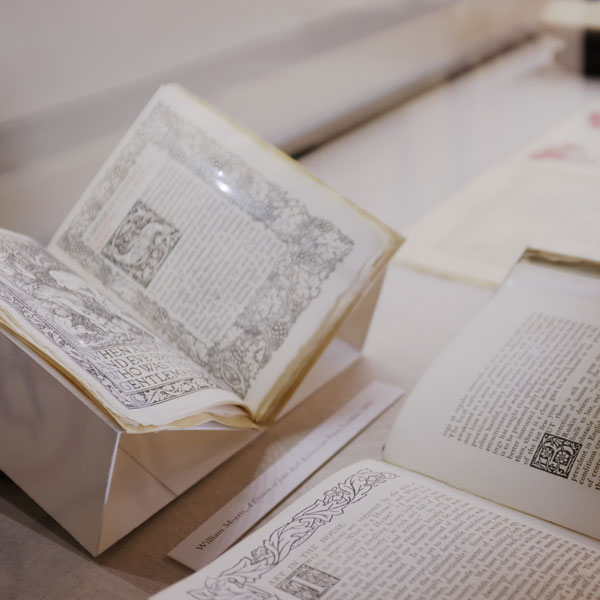 Circulating the Avant-Gard
See Circulating the Avant-Gard: Aesthetic Counter-Publics in the Little Magazines, 1890-1920 in the Special Collections Research Center, 6th floor Hatcher | though October 3
Advances in color lithography and photo-engraving, richly illustrated  "little magazines" flourished between 1890 and 1920. This exhibit showcases their variety, beauty, and originality, and also their distinctive purpose: to create communities around avant-garde ideas outside of mainstream channels and that transcended national borders.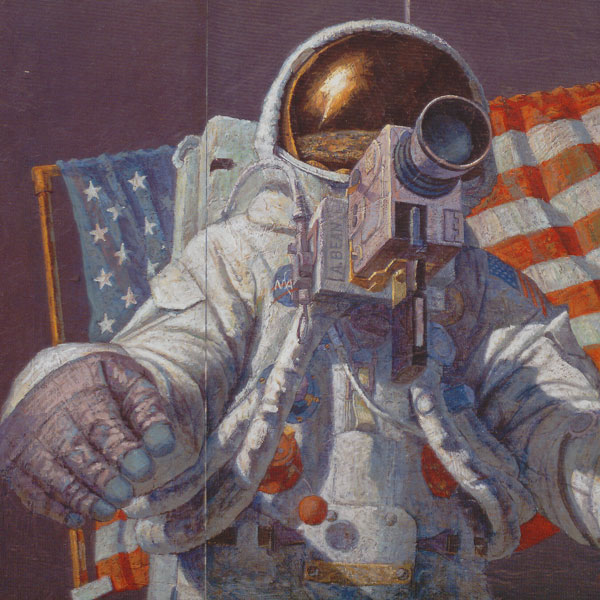 Instruments of Knowledge
See Instruments of Knowledge: Celebrating the First Moon Landing in the North Lobby, Hatcher | through October 6
The exhibit features spaceloft blanket insulation from the Materials Collection, an artists' book by astronaut Alan Bean, and photos, books, and news excerpts from the landing and beyond. Plus, learn about the U-M in space: the Gemini 4 and Apollo 15 crews both included U-M alumni.
These one-credit mini courses meet for just seven weeks. Get the skills you need to excel in all your courses.
ALA 105: Digital Research: Critical Concepts & Strategies (fall & winter)
Learn how to find the best sources for your projects with online search strategies, research tips, and critical evaluation techniques.
ALA 270.001: Fake News, Lies, and Propaganda: How to Sort Fact from Fiction (fall & winter)
Develop critical thinking skills and create a personal strategy for fact-checking and evaluating the news.
ALA 470: Advanced Library Research in the Humanities and Social Sciences (winter)
Develop advanced research strategies while working on an extended project.
ALA 470: Introduction to Data Visualization (winter)
Get an introduction to data visualization — data discovery and manipulation, aesthetics, and software.
Hear from students about the benefits of ALA 105.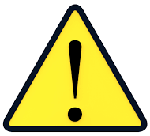 Theft can happen, and laptops are an easy target. Always store your laptop when it's not in use, and don't ever leave it unattended, even for a quick trip to the water fountain. Do take advantage of the free Property Registration Program offered by the Department of Public Safety & Security (DPSS). Register and they'll send you stickers to affix to your items (including bicycles), which deter thieves and enable the return of recovered stolen property to its rightful owner.